Life Style
Harvest Time, Haunted of Red Durian of Banyuwangi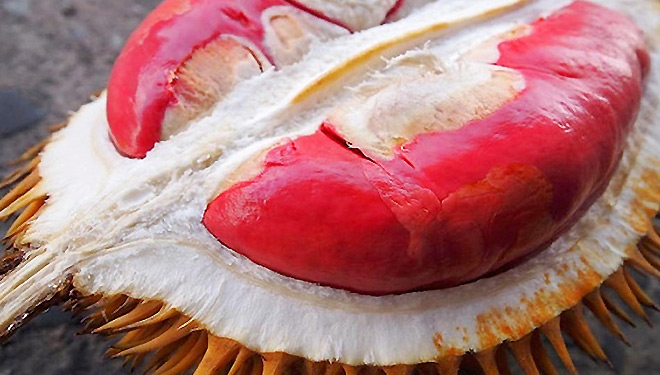 TIMESHONGKONG, JAKARTA – Harvest time of Red Durian in Banyuwangi-East Java becomes favor for fruit seller of red durian from Blambangan.
Although the prize is more expensive than the ordinary durian, red durian becomes the most wanted commodity for durian's lovers.
In fruit stand of Agro Banyuwangi, west of Samsat office, the price of red durian which includes in rainbow type is sold between Rp 200.000 – Rp 250.000 for each fruit. While the pink durian is sold between Rp 250.000 – Rp 300.000 for each fruit.
"We sell Block red durian for Rp 400.000 – Rp 500.000," the owner of fruit stand of Agro Banyuwangi explains, Yayan, Monday (5/3/2018).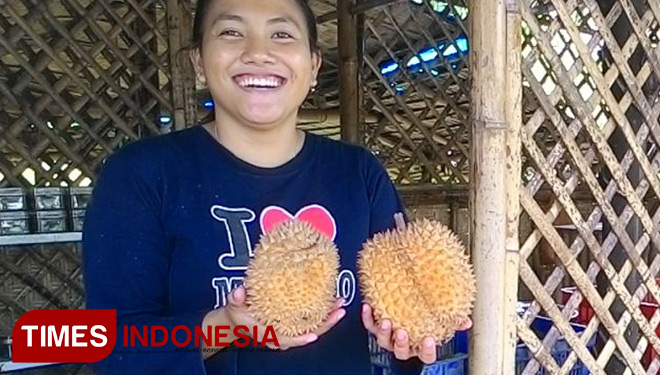 Pedagang durian merah, di jalan Brawijaya Barat kantor Samsat Banyuwangi. (FOTO: Dian Effendi/TIMES-Indonesia)
According to Yayan, the high price of red Durian in Banyuwangi is caused by the taste which is more delicious than the ordinary durian. Besides, the stock of this red durian is limited.
"In average, we can sell 50 up to 100 fruits of red Durian for one day. The customers are from another cities who travel to Banyuwangi. But people from Banyuwangi also buy this fruit," she explained.
In this season, the harvest time of red durian will terminate in the end of March. "Then, it will be harvested again on May up to June. The order also comes from other cities which is usually sent through package," she said.
Yayan also adds that there are three red durian's type in Banyuwangi, those are rainbow (pelangi), pink (merah muda), and red block (merah blok). (*)