Life Style
The Delicious Semur Iga Kambing Mas Jatiman
TIMESHONGKONG, SURABAYA – Quest Hotel Surabaya presents a new menu. This time, Mas Jatiman (East Java Cuisine) is presented to attract the visitors of the hotel located in Jalan Ronggolawe.
Besides the name is unique, the dish is also varied. Starting Fried Rice Rawon, East Java's Grilled Fish, then Semur Iga Kambing is super delicious.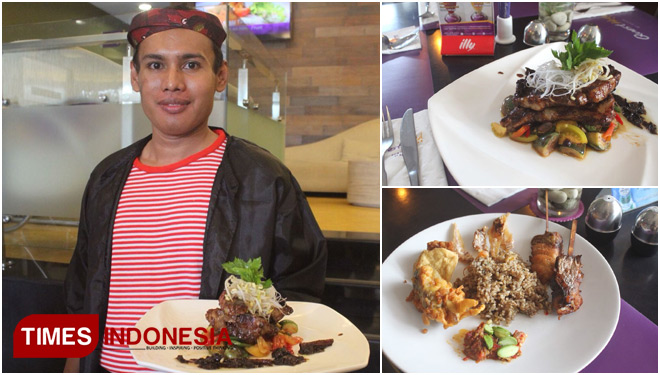 Semur Iga Kambing are made from a mixture of goat ribs, seasoning stews, cinnamon, nutmeg, cloves, and soy sauce to taste. For vegetable ingredients, there are slices of gluten eggplant with pan-fried onions, garlic, red peppers, green chilies, red tomatoes, and green tomatoes.
Not just filling, but the taste is delicious and melted on the tongue.
"Quest Hotel Surabaya tries to present menu Mas Jatiman to satisfy culinary lovers, because Indonesia is often known by various culinary variety with worldwide taste. Hence, foreign tourists are willing to visit Indonesia to hunt Indonesian's culinary," said Lala, Assistant Sales Manager of Quest Hotel Surabaya.(*)