News
Waagner Biro Successfully Puts The Second Span of Holtekamp Bridge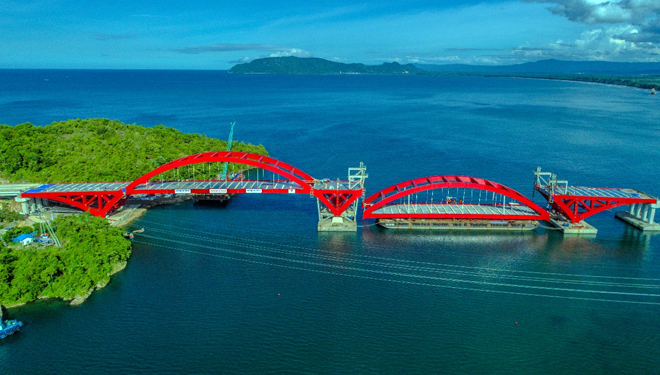 TIMESHONGKONG, JAKARTA – Following the successful installation of the Holtekamp Bridge First Span, in Jayapura (21/2/2018), the second span installation process held on Thursday (15/3/2018) does not experience any constraints.
The Waagner Biro of Indonesia, which is directly responsible for the installation process, looks much better prepared and mature in performing the second spanning installment stages called the Cassowary's Span.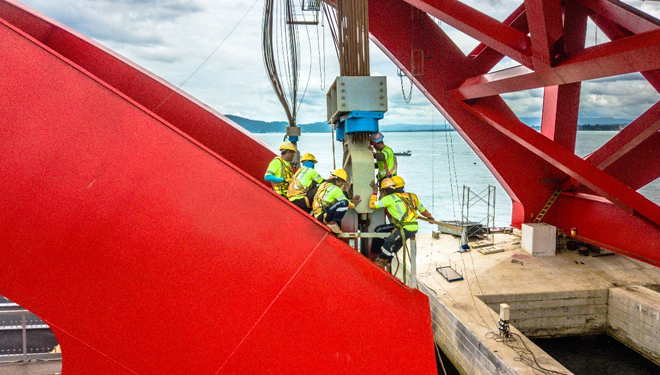 "Learning from experience during the lifting process of Cendrawasih (Bentang Pertama.red), we are more ready in the preparation process," said Technical Director of PT Waagner Biro Indonesia, Zdenek Fukar, Thursday (16/3/2018).
The time required when installing the Cendrawasih Span some time ago is estimated to take approximately 6 hours. While the process of Cassowary Span only takes less than 5 hours. The Waagner Team of the Indonesian Biro works very efficiently in accordance with existing procedures.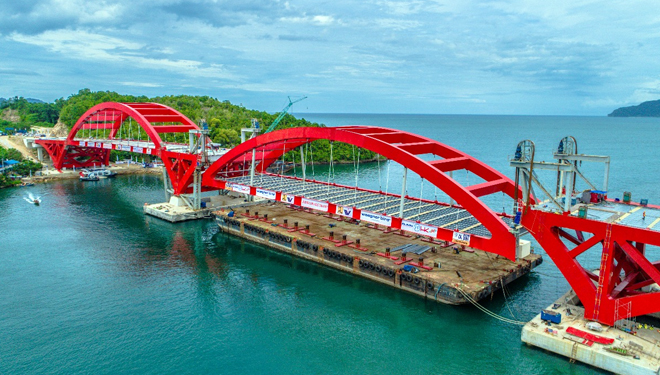 Meanwhile, Director of the Directorate General of Binamarga Bridge, Iwan Zarkasi who attended the installation process said that many improvements in the process of installing the Crescents this time.
According to Iwan, the experience of installing the previous span was a record to improve the lifting process.
"The main work of this bridge has all been completed and left the work of the upper floor," he added.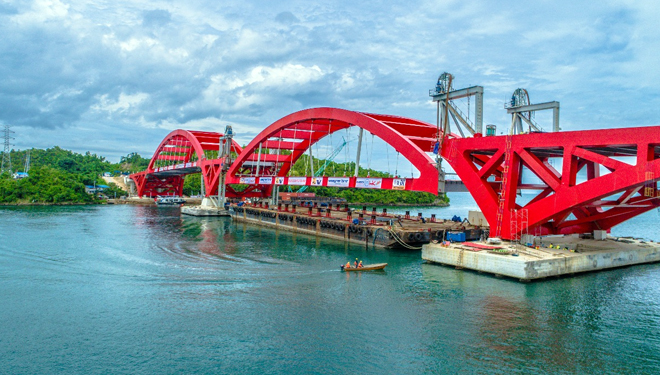 Just for information, the middle length of the Holtekamp Bridge is 400 meters. This central span will be connected to a 332-meter approach bridge consisting of 33 meters of approach from Hamadi and 299 meters from Holtekamp.
After the Central Span and the approaching bridge are connected then the total length of the Holtekamp bridge is 732 meters. While the width of the bridge is 21 meters consisting of 4 lanes and 2 directions equipped median road.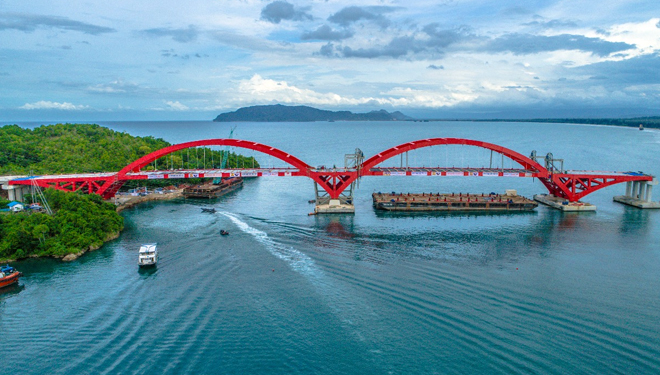 The construction of Holtekamp Bridge is carried out by a consortium of PT Pembangunan Perumahan, PT Hutama Karya and PT Nindya Karya (PP-HK-NK Consortium). The consortiums appointed PT. Waagner Biro of Indonesia as the executor of the construction of the upper structure which includes design, fabrication, transportation and bridge installation. (*)