News
A Morning in Wellington, Jokowi Was Relaxed Accompanied by Indonesian Students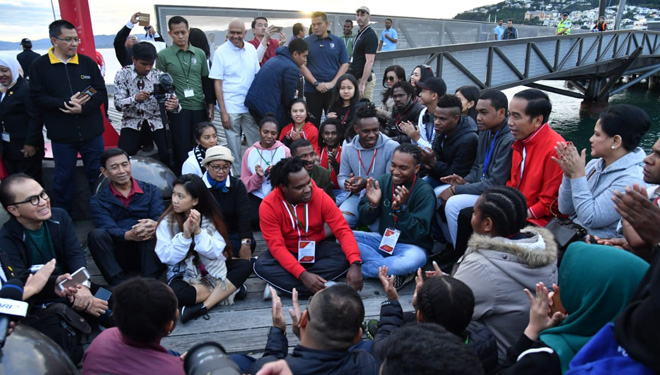 TIMESHONGKONG, NEW ZEALAND – President Joko Widodo and Ibu Iriana Joko Widodo spared some times to relax with Indonesian students in Wellington, New Zealand on Monday (19/3/2018) morning.
Accompanied by 29 students, 15 of them come from Papua, President and the group took a walk from the hotel he was staying at in the area of CBD Wellington to Waterfront Wellington with the distance of 1 kilometer.
Not long after taking a walk, President and Ibu Iriana sat relaxedly together with the students in one of the Waterfront edges, near to Museum Te Papa.
Beside the students, Indonesian community who stayed in New Zealand was also present. In this occasion, President heard some proposals from the students; one of them was employment opportunity for graduates from abroad can be added.
President listened to and took a note of the proposals. Moreover, President explained that the government currently develops the infrastructure in Papua.
"We build roads, bridges, airport, and harbor to open the access for isolated areas," President described. (*)