Sports
Lalu M Zohri will Struggle on the Two Running Numbers in Asian Games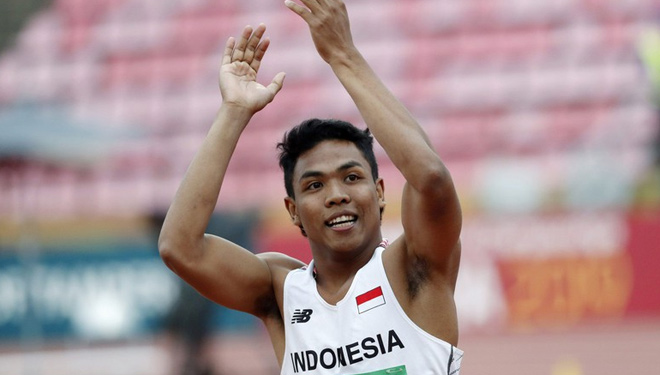 TIMESHONGKONG, JAKARTA – Indonesian sprinter athlete, Lalu M. Zohri will join the two running numbers competition at the same time in the 18th Asian Games in Jakarta. The Asian Games Special coverage Team reported that Zohri participated in the 100 meter and 4 x 100 meters running.
"Zohri is not burdened with targets for 100 meters running, whereas for 4X100 meters, we hope there will be a surprise," said PB PASI General Secretary, Tigor Tanjung in Jakarta.
For the men's 100 meters running number, besides Zohri there is still Yaspi Boby who will join at this competition number. Well, the data from the Asian Games Special coverage team of TIMES Indonesia, Zohri had the best time record of 10.18 seconds when he became the world champion. While Boby had the best time record of 10.36 seconds.
What is the target for Zohri? Indonesian national team coach, Nicolaas Pattiyasina said, Zohri is not burdened with targets for 100 meter running number. "But if Zohri is able to reach the final round, so the chances of getting medals is open," said the middle distance running coach.
The men's 100 meters running competition divided into several heat starting on Saturday (08/25/2018). While for the final round is played on Sunday (8/26) night at around 9:25 p.m. for men and at around 9:10 p.m. for girls.
Nicolaas added that for running of 4 x 100 meter, there are chances for Indonesia to win a medal because the men's relay team has been able to penetrate 38 seconds.
In the 2018 Asian Games athletic branch, Indonesia has dropped 58 athletes. They will join as many as 42 of the 48 numbers competed at this Asian Games.
The athletic sport started on Saturday (25/8) with the men's marathon running number (42,195). The note of the Special coverage team of Asian Games, on this first day competed for four gold medals, namely the men's marathon, the female hammer throw, the men's shot put, and the women's 10 thousand meter of running. While, Lalu M. Zohri takes the men's 100 meters and 4 x 100 meters. (*)