Education
UIN Malang Succeeds in Holding Seminar BHACA in Anti-Corruption Musical Discussion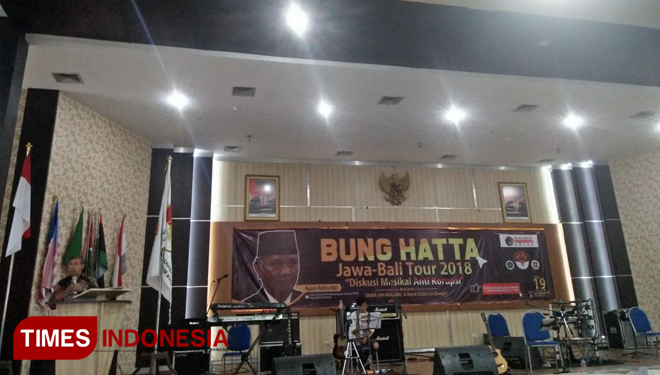 TIMESHONGKONG, MALANG – Dema (Student Council) of UIN Malang held a seminar titled Bung Hatta Anti-Corruption Award (BHACA). The seminar was in form of musical discussion on anti-corruption and was held in the 5th floor of the Rectorate Building on Wednesday (19/9/2018).
Seminar Bung Hatta Anti-Corruption Award is a Java-Bali Tour Seminar 2018 in 11 universities in Indonesia, including UIN Malang as the 8th university that held the seminar.
This anti-corruption musical discussion was for all the students in UIN Malang. It aimed to introduce and teach the students about the impacts of corruption and the way to handle it.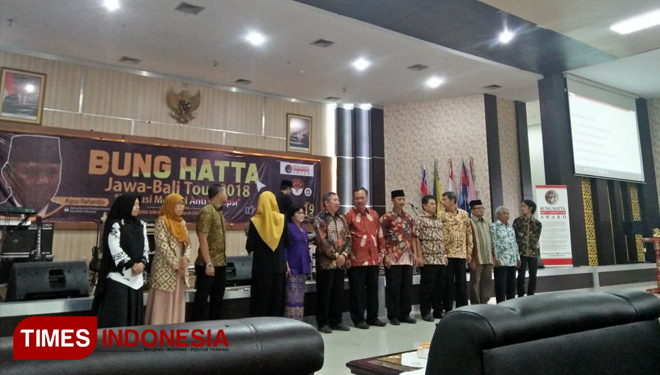 According to its title, anti-corruption musical discussion, this seminar featured a local band to entertain all participants.
The Rector of UIN Malang, Prof. Abdul Haris, M.Ag, officially opened this musical seminar. Then, it was continued by the gong beating of Budi Santoso from Corruption Eradication Commission (KPK).
In this opportunity, Budi motivated the students of Ulul Albab to become the generation who had high integrity. "Higher education is the center of corruption eradication. Honesty is great," said the advisor of KPK.
Meanwhile, U'un Ma'rifatul Jannah, a 3rd semester student from PAI study program, said that this seminar was useful. "This seminar is useful for me and for my future," she said to TIMES Indonesia.
Seminar BHACA in form of anti-corruption musical discussion held in UIN Malang was a great success. All of the participants were enthusiastic with the materials. The participants really enjoyed the band performance between the sessions. (*)