Life Style
Mariah Carey will Have Live Concert in Borobudur Indonesia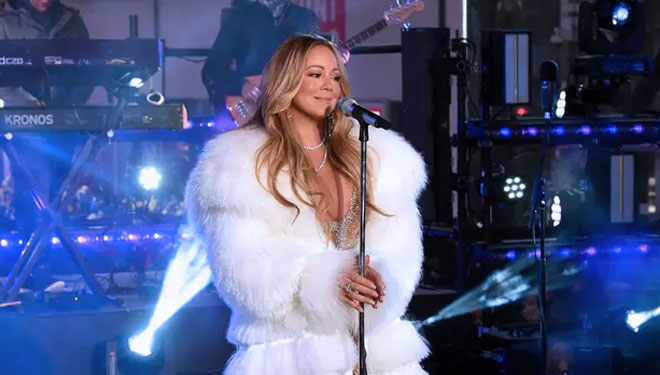 TIMESHONGKONG, YOGYAKARTA – Mariah Carey, a World Diva, will entertain her fans at Borubudur Temple, Yogyakarta in a concert entitled of Himbara Borobudur Symphony 2018 - Mariah Carey Live in Concert Taman Lumbini.
She landed at Yogyakarta's Adisucipto Airport on her private plane at 1:20 am early morning. She welcomed by Directors of PT Taman Wisata Borobudur Temple, Prambanan & Ratu Boko along with Event Consultant Rajawali Indonesia Communication. Mariah Carey didn't only come alone, but also she brought her family.
"Mariah Carey arrived in Yogyakarta this morning and she was impatient to sing at the Borobudur Temple, said Bakkar Wibowo, in a written statement on Sunday (04/11/2018).
Borobudur Symphony, an international-level music event held as a form of long-term synergy efforts for a state-owned enterprise (BUMN) present to the country in introducing Indonesian tourism to the world level, especially state-owned tourist destinations as a form of cultural diplomacy in new strengths and strengthening national branding.
Borobudur Symphony itself is a blend of two world masterpieces, namely the Borobudur Temple which is the nation's cultural heritage with world music masterpieces.
"Mariah Carey is very happy and Excited wants to perform immediately in one of the heritage buildings that also become a world cultural heritage, namely Borobudur Temple," continued Bakkar Wibowo.
In its first implementation, a grand show promoted by PT Taman Wisata Borobudur Temple, Prambanan & Ratu Boko, which also appointed Rajawali Indonesia Communication as an Event Consultant, appointed to entertain on the stage in which Borobudur Temple as its background.
Mariah Carey, a world diva who has won 5 Grammy Awards, 21 World Music Awards, 21 American Music Awards, and 32 Billboard Music Awards, is ready to present her best works in her performance in the Himbara Borobudur Symphony 2018 - Mariah Carey Live in Concert, Tuesday (6/11) at Borobudur Temple, Magelang, Central Java, Indonesia. (*)