Sports
Why do People Have to Do Sport?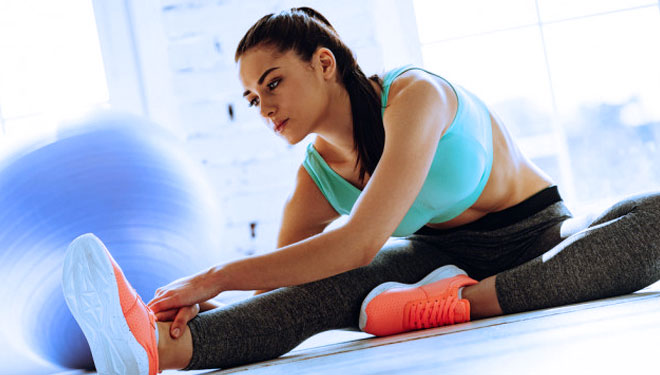 TIMESHONGKONG, JAKARTA – Starting to exercise seems to be an obstacle for some people. Various reasons are put forward to start this healthy activity. They are: time limitation, laziness, and various other reasons that seem to 'justify' not to do sport.
A number of fitness professionals and experts, reported from dailyburn.com, revealed a strong reason why they should exercise.
1. Release mental stress
Exercising can reduce feelings of anxiety. Jay Cardiello, a body fitness specialist said, "This exercise cleans my mind from stress and helps me to focus more here and now."
2. The ability to do what desired in life
Paige Kumpf, a fitness professional said that without the foundation of health and fitness, the ability to do the things we want in life becomes more difficult.
"Don't let this, it's better to give strength to the body to choose what we want, rather than letting your health decide it," he said.
3. Benefit for the body overall
The fitness coach named Katrina Pilkington revealed, "The descendants of diabetes are on both sides of my family, so it's important for me to continue to pay attention to the blood sugar levels in my body which can also be controlled through regular exercise."
4. Happiness factor
"Exercising is proven to be able to make one's mood better. Generally the feeling of happiness will emerge after the sweat is wasted as a result of the movements we do when exercising and also our attention is distracted from negative things that damage the mind, "said a personal instructor, Holy Rilinger.
5. Mental strength
Adam Rosante, a sports instructor from a Hollywood celebrity said, "Exercising indirectly tests and encourages my mental strength. I was encouraged to be more diligent and strong to do something even when I felt I had exceeded my ability. "
There are many things that can be applied from sports in everyday life. According to Dan Trink, sports instructor at Peak Performance, New York City, United States, through sports activities, we learn many things about ourselves.
"Starting from practicing discipline, building motivation to leap out your ability, how you train your abilities. These qualities are easily applied in everyday life, such as job, your relationship, your ability as a parent, and other important things in everyday life, "he explained. (*)