Sports
28 Teams are Ready to Enliven Pesona Lombok Wisata Rally Nasional 2018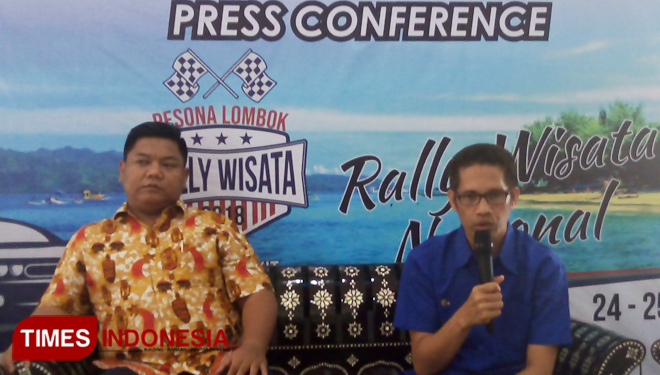 TIMESHONGKONG, MATARAM – There are 28 professional teams that are ready to compete in Pesona Lombok Rally Wisata Nasional 2018. This event is centered in Hotel Montana Premier Senggigi, West Lombok, on 24th to 25th November.
"This tourism rally, which is in form of annual program of IMI (Ikatan Motor Indonesia), has been held for three times in NTB in 2015, 2016, and 2017. So far, the events ran smoothly and the score was satisfying," said M Nur Haedin, the Head of IMI NTB in the press conference in the office of NTB Tourism Agency, Mataram, on Thursday (22/11/2018).
M Nur Haedin, which is also known as Edo, said that the rally this year would be attended by the General Secretary of IMI, Jeffry JP, as he wanted to join the third round of TIME Rally National Championship.
Besides, this rally would be attended by several national racers who tried their best to become the champions in TIME Rally National Championship 2018.
"The participants of the tourism rally in Lombok will be competing. They come from Jakarta, East Java, Yogyakarta, Bali, South Kalimantan, East Kalimantan, Papua, South Sulawesi, and NTB as the host," said Edo.
Edo said that the participants of Pesona Lombok Wisata Rally Nasional 2018 would be released by the NTB Local Secretary, Rosiady H Sayuti, who represented the Governor of NTB. Besides, this event will be attended by the Regent of West Lombok, Fauzan Khalid, the Head of NTB Tourism Agency, Lalu Mohammad Faozal, and the Ministry of Indonesian Tourism. (*)