Travel
Christmas Vaganza and Glory 70's to Enliven Patra Semarang Hotel & Convention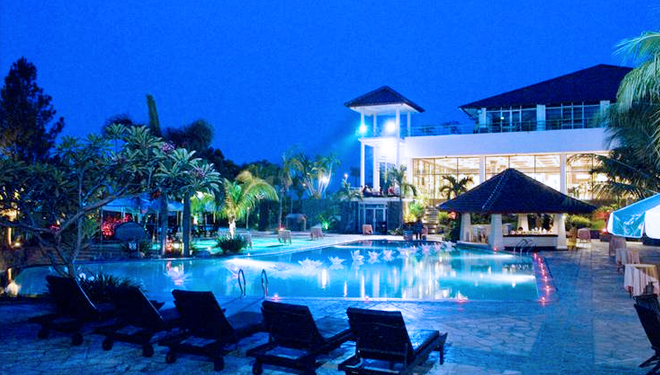 TIMESHONGKONG, SEMARANG – In the upcoming weeks, we will come to the end of 2018. There are so many events and special promotions prepared for the customers, like what is done by Patra Semarang Hotel & Convention.
To enliven the end of the year, this four-star hotel located in the area of Baru Temple has prepared a promotion with the theme of Festive Season 2018. It includes Christmas Vaganza, which provides food and beverage promotions and other exclusive events to enliven the Christmas day, New Year's Eve, and another promotion of one-night-stay on New Year's Eve.
This series of events will be started by the program of Christmas Vaganza. To run this program, this hotel provides the promotions, such as Christmas Mood, 15% discount for the food and beverage in Kendalisodo Brasserie (from 1st to 31st December 2018), Cooking Class with Santa on Sunday (9/12/2018), Christmas Tree Lighting on Friday (21/12/2018), and Christmas Eve Dinner on Monday (24/12/2018).
To welcome 2019, the hotel will hold a party which has the theme of Glory of 70's on Monday, 31st December. The party will be opened by the Cocktail Party at Poolside from 6 p.m. to 7 p.m. WIB (Indonesian Western Time).
For one hour, the guests will be invited to enjoy the soft drinks and Canape. They will also be entertained by the performance of the bartender in Juggling Show. Then, the guests will be invited to Grand Rama Shinta Ballroom to enjoy various entertainments, such as Modern Dance and the band that will sing the songs from the 70s and Top 40.
During the new year countdown, the guests will be escorted to Plaza Ramayana to enjoy the firework party and the DJ's performance.
The hotel will provide open bar and various stalls where the guests could enjoy various beverages and food with affordable prices. To enjoy this party, the guest will only pay for IDR 75,000, including soft drink and snack.
Meanwhile, there is also a special offer for the guests who want to stay in the hotel. With only IDR 1,250,000, the guests could enjoy a stay in Deluxe Room for three days and two nights, breakfast buffet, and free entry for the party for two persons, shuttle service from hotel to the airport or from train station to the hotel.
Roni, the Sales and Marketing of Patra Semarang Hotel and Convention said that this Festive Season is the exclusive annual program provided for all the customers.
"This is the perfect moment to gather with the beloved ones to welcome the new spirit in the new year," he said.
What are you waiting for? You can make a reservation through 024 8414141 or email to sales.semarang@patra-jasa.com and check our Facebook Fan Page: Patra Semarang Hotel & Convention and Instagram @patra.semarang. (*)