Sports
Live Television Football Schedule on the Period of 4th – 6th December 2018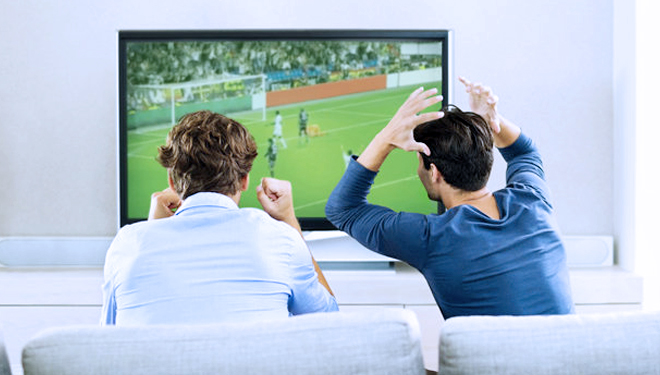 TIMESHONGKONG, JAKARTA – After the fierce of this weekend match, now is the time to take a break while enjoying the fun of the football schedule on television.
In the middle of this week, the Premier League will hold a big match, it is Manchester United against Arsenal that is worthy of being on the agenda.
In addition, there are also other parties from the Premier League top caste, as well as continued Ligue 1 in France.
The following is the football show schedule on national television for the period 4-6 December 2018.
TUESDAY, DECEMBER 4, 2018
ITALIAN SERIE A
2:20 a.m. - Atalanta vs Napoli - BEIN SPORTS 3
SPANISH LA LIGA
03.00 a.m - Levante vs Athletic Bilbao - BEIN SPORTS 2
WEDNESDAY, DECEMBER 5, 2018
FRANCE LIGUE 1
5:55 a.m. - Nice vs Angers - BEIN SPORTS 1
ENGLISH PREMIER LEAGUE
2:35 a.m. - West Ham United vs Cardiff - BEIN SPORTS 2
2:35 a.m. - Bournemouth vs Huddersfield - BEIN SPORTS 3
02.55 a.m - Watford vs Manchester City - BEIN SPORTS 1
FRANCE LIGUE 1
00.55 a.m - Lyon vs Rennes - BEIN SPORTS 1
ENGLISH PREMIER LEAGUE
2:35 p.m. - Burnley vs Liverpool - BEIN SPORTS 2
2:35 a.m. - Wolves vs Chelsea - BEIN SPORTS 3
02.55 a.m - Manchester United vs Arsenal - BEIN SPORTS 1
THURSDAY, DECEMBER 6, 2018
FRANCE LIGUE 1
00.55 a.m - Lyon vs Rennes - BEIN SPORTS 1
ENGLISH PREMIER LEAGUE
02.35 a.m - Burnley vs Liverpool - BEIN SPORTS 2
02.35 a.m - Wolves vs Chelsea - BEIN SPORTS 3
02.55 a.m - Manchester United vs Arsenal - BEIN SPORTS 1 (*)