News
Kapolri Affirms that Welfare is the Main Root of Violence in Papua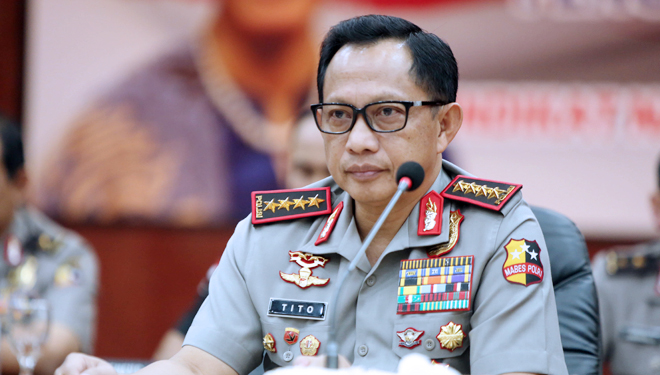 TIMESHONGKONG, JAKARTA – The head of the Indonesian National Police (Kapolri), General Tito Karnavian, said that the main root causes of violence by armed groups in Papua are mainly due to problems of development or welfare.
"We see first, the armed groups were mostly initially in West Papua, in the Manokwari area. But with very good development now there are no more in those areas," he said.
According to Tito, development in Papua is rather late due to difficult geographical conditions, especially in the Central Mountains starting from Puncak Jaya, Lanny Jaya, Nduga and Yahukimo Regencies. In addition, there are also some areas that are the same in condition as those areas above, namely the western Central Mountains, Paniai, Daiyai, Intan Jaya, Dogiyai, and the area around Timika.
However, the National Police Chief emphasized that if President Joko Widodo had a very strong determination to build this the Central Mountains, one of them is by opening the access of Trans Papua road which was difficult to realize in the past.
"He is determined to do that. He orders the PUPR Minister to work with all other stakeholders, including the TNI, Zeni to build the Trans Papua," added Tito.
National Police Chief, Tito Karnavian believes that the hard work carried out by the government in developing Papua is grateful by the local community. This was known by Tito because he had been a Regional Police Chief in Papua for 2 years. (*)