Life Style
Keep Fit during the Vacation is Easy, The Following is the Tips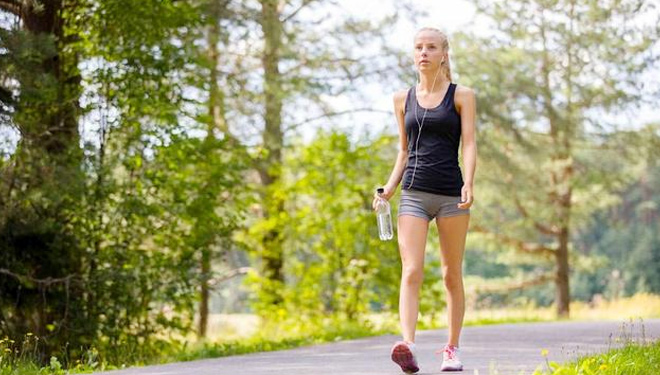 TIMESHONGKONG, JAKARTA – Holidays moment comes. If you are planning to have vacation, always maintain the health and fitness during your vacation. There are various tips you can do to keep fit during the vacation. Among of them are having sports, selecting food, and taking enough rest.
David Nieman, a professor of public health and director of the Human Performance Lab at Appalachian State University, United States, said walking fast for 30 minutes improves white blood cells circulation, and it is also beneficial for other immune systems. Medium intensity of aerobic exercise for 30 to 60 minutes a day, such as brisk walking, cycling, or light running, seems best in optimizing immune function.
"When you are having too long exercise with high intensity, stress hormones increase and the body's immune system doesn't respond well," he said.
Besides exercises, a soundly night sleep is another way to maintain the immune system. The exact time how much sleeping time needed for the immune system to function properly is difficult to measure. But sleeping 7 hours or more overnight is good for most people.
In addition to have exercises, varied and healthy foods are very important, said Dr. Jason Goldsmith, a researcher from the University of Pennsylvania's Institute for Immunology in the United States.
"In Specific, vitamin B, vitamin C, zinc, and vitamin D are important for good immune function. Vitamin D is important because the deficiency is associated with autoimmune diseases and poor immune function," Goldsmith said.
Consuming vitamin D supplements can reduce the risk of colds and general infections by up to 10 percent.
The tips above can you apply to stay fit during the vacation. With a healthy body that is awake, your vacation will definitely be more fun. (*)