Sports
Milomir Seslija Thinks Arema FC Has Played Better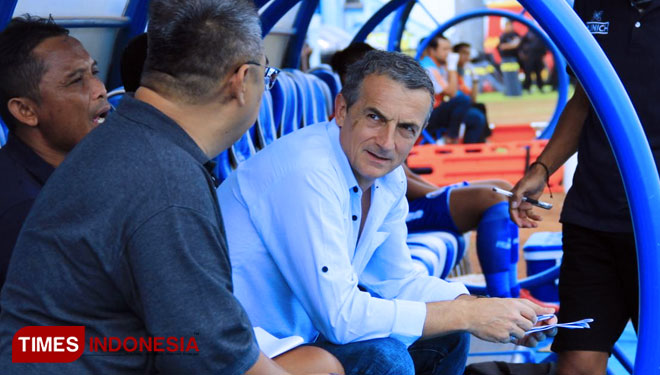 TIMESHONGKONG, MALANG – Milomir Seslija thinks Arema FC plays better. This is evident by the 2 wins of the Singo Edan (Arema FC) team was gotten from 2 official matches in the season 2019. However, the Arema FC coach is still thinking to develop a team strategy when playing in the field.
"Our games are getting better. Players are also starting to understand the strategy that I want. But the strategy will continue to develop," said the Bosnian coach.
He strongly believes that for now the composition of his team is the best, the tactic of fast balls is possible to apply in Arema FC. "Bait's accuration, running fast and open the space can be possible to apply," he said.
Discussion about Arema FC opponents who have been faced during this 2019 season, indeed there is no one level team yet. Including Persita Tangerang, which was twice defeated in the Indonesian Cup event. Persita Tangerang is a team from League 2.
Milomir Seslija really understands the skills that are owned by the majority of players. He is not new to the Arema FC team. Two seasons ago, Milo had coached Singo Edan team for one season. He was not released because of his poor performance, but there were other factors that made him have to leave Arema FC. Together with Singo Edan team, Milo once listed himself carrying the pride of the supporters (Aremania) as the Bhayangkara Cup champion 2016. (*)