Education
The KKN Students from Jember University Transform Rasparas Into Many Variants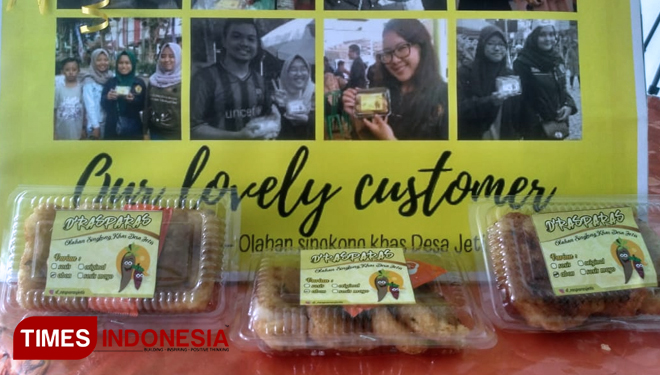 TIMESHONGKONG, JAKARTA – Rasparas is the name of one of Bondowoso traditional snacks. It generally has cassava taste only, due to it really made of cassava. However, the creative brain of the student of KKN 72 Unej (The Student Study Service Program from Jember University) group in Jetis Village, Curahdami sub-District, Bondowoso, transforms it into many variants. The Rasparas lovers, then will choose this traditional snacks according to their preference.
The KKN students from Jember University creatively changed this Bondowoso traditional snacks into several variants, including the taste of sausage, shredded flavor, and other flavor variants.
Rasparas is a typical rural snack, made of cassava. The procedure to make this food, first, cassava is boiled or steamed until tender. After that, the soft cassava then crushed up to smooth, given the spices and then formed, and finally fried into the frying pan.
The village coordinator of the 72 KKN group, Muhammad Mustaanul Husni explained, that the idea of ​​creating rasparas with the flavor variants was to elevate the typical of rural cuisine.
"Later, rasparas with the flavor variants, will be used as a culinary and souvenir from Jetis Village," he said.
In addition to the flavor, The students of KKN 72 Unej group innovate by packaging this Bondowoso traditional food using the brand of D'rasparas.
Besides being more attractive, it is also guaranteed its hygiene. Even, the selling price is higher, and its market target can reach the upper middle class.
The students of KKN 72 Unej group are committed to continue providing assistance, through the next KKN, for residents of Jetis Village, Curahdami sub-District, Bondowoso. (*)