Education
The Overseas Training for Teachers Should Enhance The Education Quality in Indonesia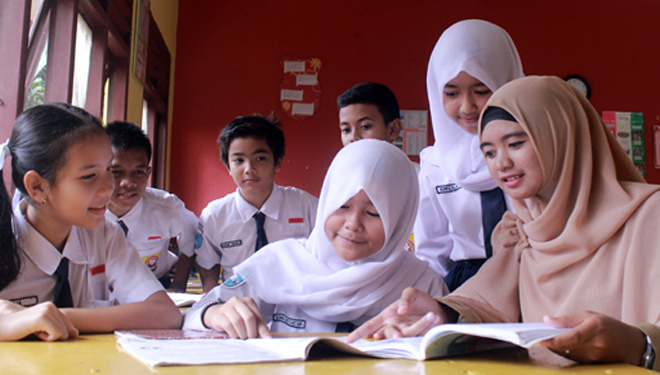 TIMESHONGKONG, JAKARTA – Indonesia goes on advance the education quality by sending its teachers and education personnels to study abroad. Secretary of the Directorate General of Teachers and Education Personnel, Ministry of Education and Culture, Dr. M.Q. Wisnu Aji, S.E., M.Ed. said that There are more than one thousand teachers and education personnels selected to take part in the 2019 Education Training and Education Personnels Training Program. They will study to the 12 targeted countries, including South Korea, Singapore, Australia, China, the Netherlands and Germany.
In this case, the overseas training program is intended to improve the quality and competitiveness of the Indonesian people to face the industrial revolution 4.0.
"In accordance with Mr. President's expectation that a competency improvement program be implemented for teachers and education personnel in order to improve the quality of human resources in order to have a global insight," Wisnu Aji said at the Indonesian Ministry of Education and Culture in Jakarta, Wednesday (27/2/2019).
Meanwhile, Director General of Teachers and Education Personnel, Supriano, in his speech said that the training to various countries joined by teachers and educators is planned to last for three to five weeks in educational institutions or universities and in schools.
"This program includes vocational expertise such as cooking, clothing and associated with productive teachers and technological developments in accordance with the development of the 21st century," said Supriano.
Supriano hopes that after these teachers and education staff have finished training abroad, they can implement their experience and open their knowledge to further enhance education quality in Indonesia. (*)