Sports
Run 'Till You Drop 5: Unleash The Runner Within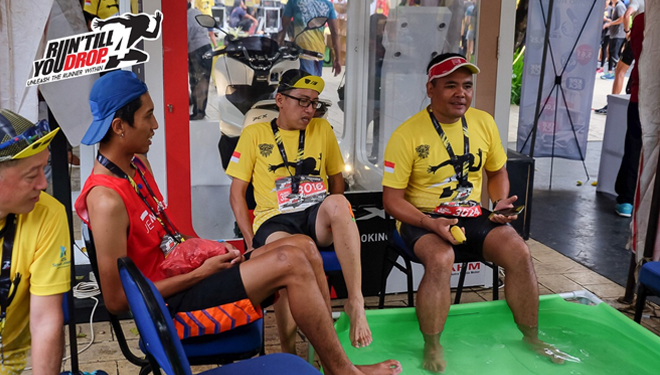 TIMESHONGKONG, BADUNG – The highly anticipated running event held by the IndoRunners Bali, the Run 'Till You Drop (RTYD) is back! The fifth year of RTYD is going to be held on the 31st March 2019.
IndoRunners Bali is the largest running community who has a huge following nationally and has previously organized 4 other "RTYD's successfully.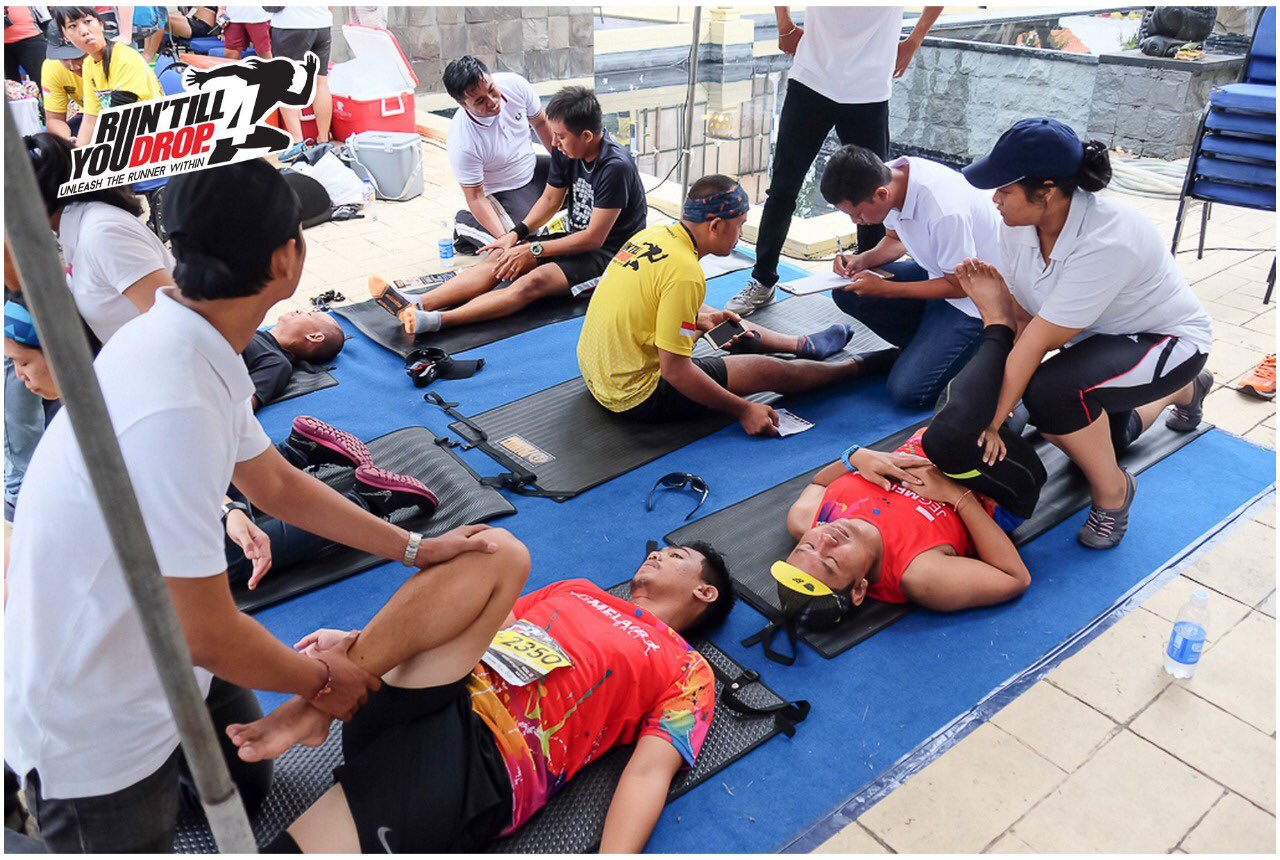 Run 'Till You Drop 5 will be held in Bali Collection, ITDC Nusa Dua, on Sunday, 31st March 2019. The race will commence at 5.30 am WITA (the eastern of Indonesia time). There will be 3 categories in this running event, namely 2-Hours Individual, 3-Hours Individual and 3-Hours Relay (the 2 runners take turns to run 1,5 hours each).
Registration for this race has begun since the 28th January 2019. Our target for this year's race is to attract 777 runners to participate. We are also engaging other running communities in Bali by giving them discount vouchers.
Run 'Till You Drop has always had an interesting twist, runners will be challenged to run for a time target (2/3 hours), instead of a distance target (5/10/21k). Runners will run in a loop of 2.2km course and their aim is to run as many loops as possible within their time target.
As with all professional races, hydration station will be provided and upon completing the race, refreshments like cold water and fruits will be available. Winners of the race are those who could run the furthest in their category and will receive cash prizes and special products from our sponsors.
In the hope of motivating and challenging more runners, the IndoRunners Bali also provides training plans (these can be found on our social media accounts) suited to the categories and WorkOut Wednesdays (WOW), muscle-strengthening workout sessions led by a running coach and champion, Samgar Kamlasi, every Wednesday at 5.30pm at Lapangan Renon, at no cost for all runners from all running communities in Bali. Our aim is to not only motivate and challenge runners in Bali and all over Indonesia, but also to educate them on running safely, with minimum injuries.
As a part of the IndoRunners community, the largest running community in Indonesia, IndoRunenrs Bali also has responsibility to spread the running "virus" in Indonesia.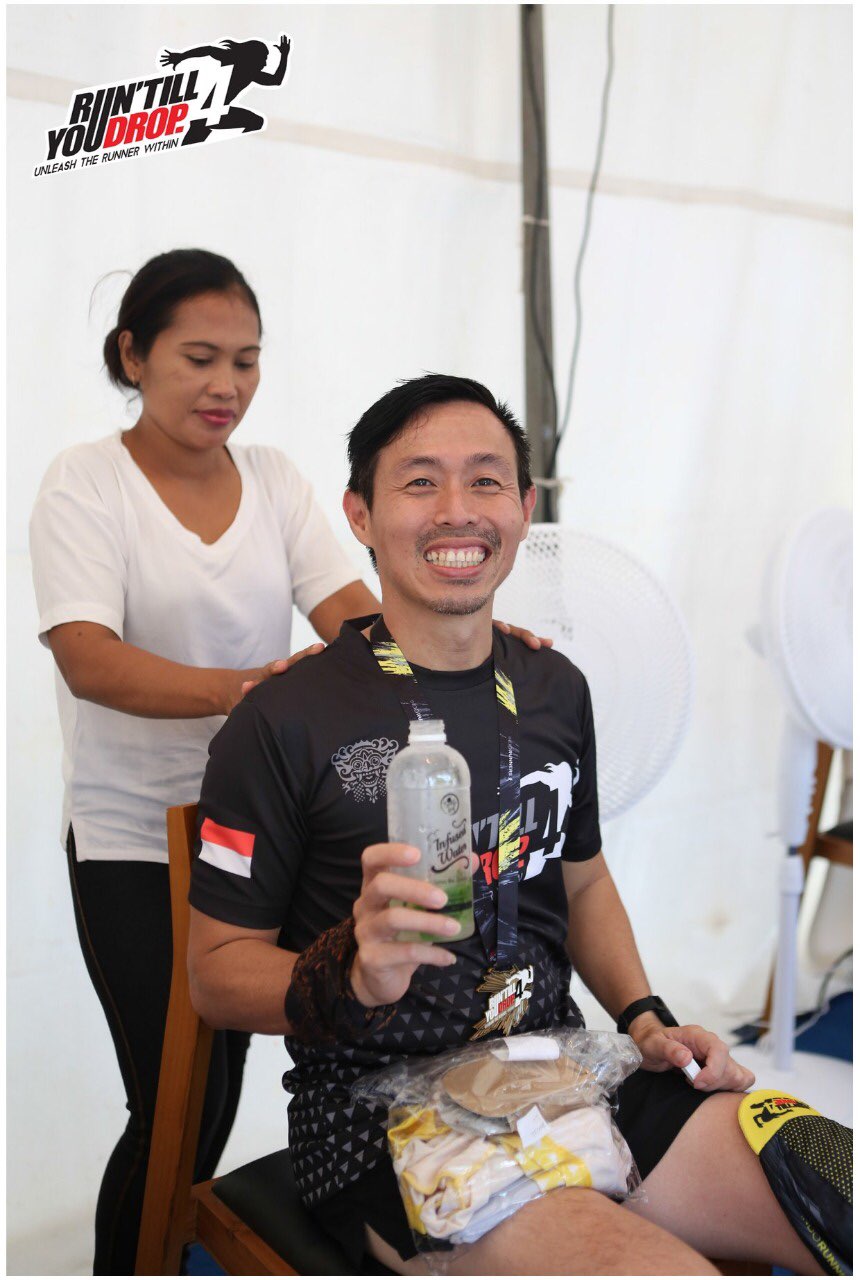 "IndoRunners Bali, by organizing this event, is also encouraging runners who are new to the running world to run for a longer period of time in which they normally do. Our slogan this year, Unleash the Runner Within, is meant to instill a love for running, for runners new and old, and by instilling this attachment to running, our hope is that running becomes a part of their lifestyle. This is so because running is a sport that is relatively easy to do in comparison to other sports, in addition the physical and mental health benefits of running have been well-researched and more than sufficiently validated," said Nadia Sunendra, IndoRunners Bali's Coordinator, to TIMES Indonesia (timesindonesia.co.id) on Saturday, March 2 2019.
Registration for "Run 'Till You Drop 5" can be done through https://rtyd.regnowonline.com. The race pack will include a futuristic-themed Running Jersey, a BIB + Timing Tag, gimmicks from sponsors, a Race Guide and the Race Bag itself.
This event also provides a VIP Runner package, which includes benefits such as assisted registration and race pack collection, customized and distinctive medals and jerseys, and exclusive post-race treatments in their own VIP tent. It is also important to mention that intricately designed and meaningful Finisher Medals are awaiting runners at the end of their 2-Hour or 3-Hour runs.
The Registration Fees for each category are as such:
• 2-Hour Individual Category IDR 325.000
• 3-Hour Individual Category IDR 400.000
• 3-Hour Relay Category IDR 560.000
• VIP Runner (2 Hour / 3 Hour) IDR 1.000.000
IndoRunners Bali also hopes to engage all runners through social media including Instagram and Facebook, by tagging us, @indorunnersbali on Instagram, to document their training journey in preparation for Run 'Till You Drop 5 and to encourage other runners to sign up for the race as well. Run 'Till You Drop 5 is supported by Fituno, ACG Education, Garmin, Astra Honda, Sol House Kuta Bali – Kuta Point Ardenia, BCA, Padi Mandiri Valuta, Bali Collection, Pandara Sports, ScoreNow!, Daito Printing, Bravecoid, Sunpride, Colony Creative Hub, SukaOutdoor, Herbalife Indonesia, East Bali Cashew, Gambino, PrimeFit Physio, Nakamura, Now! Magazine, Hard Rock Radio Bali, Oz Radio Bali, Phoenix Radio Bali, IG @InfoDenpasar, Nirwana TV, and Times Indonesia.
Further information and detail can be found at our social media account:
• @IndoRunnersBali on Instagram
• IndoRunners Bali Facebook Group
• IndoRunnersBali@gmail.com (*)