Sports
TNI Commander called as Ebese Arek Malang by Aremania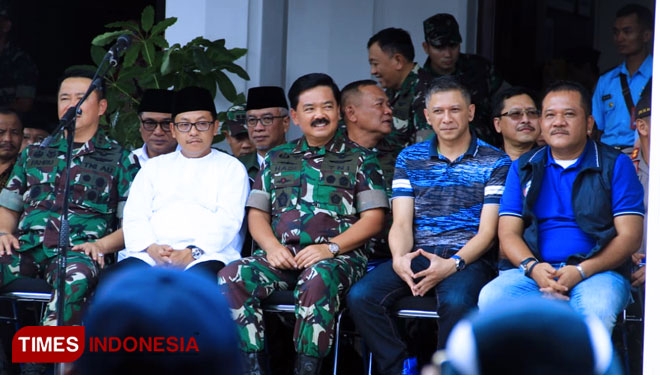 TIMESHONGKONG, MALANG – Aremania welcome TNI Commander Marsekal Hadi Tjahjanto joyfully to Malang and give him a name call as The Aremanian Father or Ebese Arek Malang, Sunday (3/3/2019).
"Do you all agree to call him as Ebese Arek Malang?," Ovan Tobing, one of the founder of Arema said.
This question was immediately answered all the participants with a yes. "We do!!," they yelled.
This name was given by the Arrma since the Genneral itself was originally coming Malang, and yet he is still an Aremania. The general himself was grown up in Singosari Malang, several years ago, before he was assigned to another region.
"Aremania, you should consider more if you want to fight or do bad things since now we have our father, and it will be a disgrace for Ebese Arek Malang," Ovan added. (*)