Education
UIN Malang Prepares to be the Host of PIONIR IX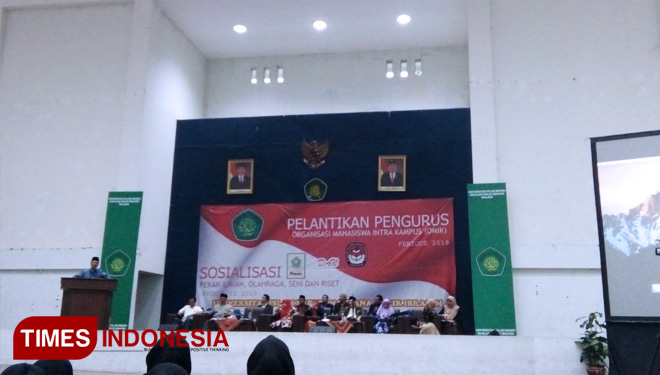 TIMESHONGKONG, MALANG – UIN Malang has got the opportunity to be the host of Pekan Ilmiah Olahraga Seni dan Riset (PIONIR) IX (Science Week of Sports, Arts, and Research).
This is a prestigious event of PTKIN (Islamic Higher Education) throughout Indonesia that is held twice a year.
UIN Malang prepares themselves to be the host of PIONIR IX by doing the inauguration of OMIK Committee and the socialization of PIONIR IX on Friday (4/2/2019).
The socialization was presented by the Vice Rector III, Dr. H. Isroqunnajah, M.Ag. He explained the purpose of PIONIR, which is to improve the academic quality of the students of PTKIN in Indonesia.
"I hope we could be the best host in this prestigious event," he said.
This socialization explains the three spheres of competition that will be held in PIONIR IX, namely sports, arts, and research. "There will be around 73 branches of competition," said the Vice Rector III of UIN Malang. (*)