News
Meet Bahtiar Zulham, an International Drum Maker in Cilacap Indonesia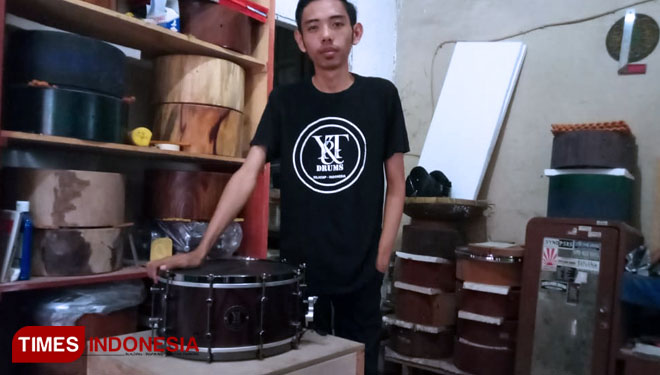 TIMESHONGKONG, CILACAP –
Bahtiar Zulham, is a guy originally came from Desa Ciguling, Majenang, Cilacap. He kept doing his business as a drum maker which now has exported his products to Europe, America, Australia, and Asia.
At first he was just a normal drum player at his group band Sweet Punc, he didn't intent to make it as a business. It was all started when the local government cut the tree and left the stump. So he asked for it and use it to make two drum for this band.
Feeling amazed by his art he then posted the pict to his social media.
"Lots of people appreciate my work, as I remember the first reviewer were coming from a foreigner from New Jersey USA," he said.
From then, he already sold around 100 units. A set of drum will be retail around IDR 10 M. Mahogany and rosewood are his main material chosen to make the drum. He now has already had several employees to help him.
Bahtiar Zulham wish that the government will give more attention to home industry scale. His drum will be an asset to him as well as to the government them self. (*)