Sports
Several Tips so You Won't be Easily Getting Tired when You Work Out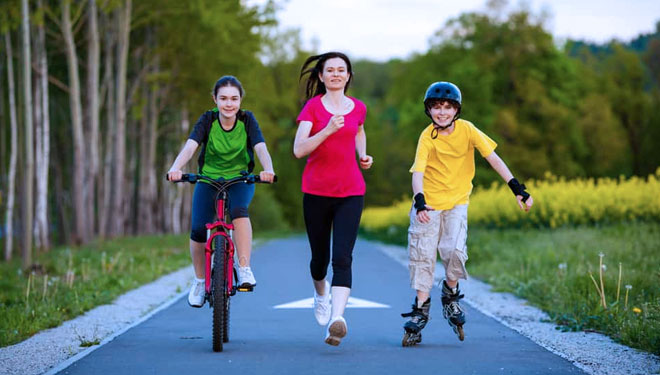 TIMESHONGKONG, JAKARTA – Exercise or work out will need lots of energy. Some people will easily getting tired when they work out. So, what will we talk about here is how to maintain your energy during the work out. According to Hello Sehat here are several tips about it.
1. Listen to your body
Working out has been known to be a good exercise for our body. However, if you keep working out without listening to your body it will only gets you more exhausted and looks weakened. When it say its exhausted, then you need to stop. And make sure you have a good and enough rest. To get your energy back.
2. Add your exercise intensity gradually
To do your work out, you need to add the time step by step. You could do 5 minutes exercise on the first day, then add 5 minutes more ok n the 2nd day and so on. Meanwhile you also need to change the exercise you did. Like jogging, swimming then change it to harder one like squat, or push up, sit up and etc so you wont be bored.
3. Maintain your work out regularly
The hardest part of working out is actually to maintain your self to do work out regularly. Its doesn't need to take a long time. All you need to do is to maintain your time of working out so you could do it regularly then your body will take it as regular thing to do and you will feel less exhausted after that.
4. They several kind of exercise at a time
Changing your exercise is so important for you, so you will feel less bored as well as to make your body understand that you could or also need this kind of exercise. Your body will take it as ur regular exercise after two weeks and you will feel less tired than the first time u had it ur work out. So, what do you think? Eager to do more work out? Good luck!!