Education
A Cooperation Conducted by Unusa Surabaya and Universiti Malaysia Kelantan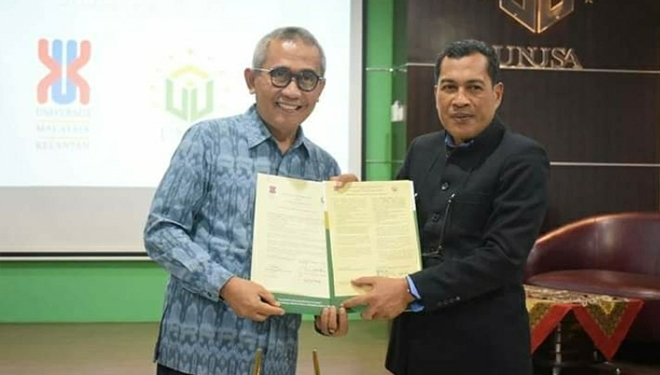 TIMESHONGKONG, SURABAYA – Another international cooperation between to cross universities has been made by Unusa (Universitas Nahdlatul Ulama Surabaya) and Universiti Malaysia Kelantan (UMK).
The cooperation will about the exchange students, lecturers, researchers, staffs between two universities, and also cooperation in any kind of activities like research, scientific methods, publication, and academic.
Both universities are new to this field. However, Unusa which was legalized at 2013 and UMK which was built on 2007 has been managed to get a great development to their university.
Meanwhile, Rector Unusa, Prof. Dr. Ir. Achmad Jazidie, M.Eng, appreciate UMK's visit as a good sign for the development of Unusa.
"I hope that this cooperation will bring good benefits for both universities, Unusa and Universiti Malaysia Kelantan it self," he said after signing the MoU at Kafe Fastron Lantai 3 Tower Unusa Kampus B Jemursari Surabaya. (*)