Sports
Gold Medal Taken by Zohri at The Malaysia Open Grand Prix 2019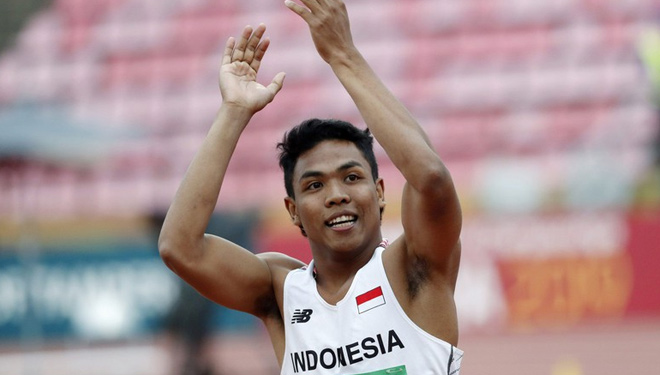 TIMESHONGKONG, MALAYSIA – Lalu Muhammad Zohri an Indonesian runner brought gold medal home at the 1st Malaysia Open Grand Prix 2019 Bukit Jalil, Kuala Lumpur, Sabtu (30/3/2019).
Zohri participated in 100 meter dash athletic and got the fastest time 10,20 second in a run. He is 0,2 second slower than his rating at the U-20 Finland.
Meanwhile, Malaysian athlete Zulfiqar Ismail took the 2nd position with 10,21 second and Taiwanese athlete Wei Hsu Wang was at the 3rd position with 10,4 second.
This gold medal from the 1st Malaysia Open Grand Prix 2019 will open his chance to be participated in Tokyo Olympics 2020.
As 3rd grade senior student, Lalu Muhammad Zohri was scheduled to go back to his country soon after the Malaysia Open Grand Prix 2019 to follow the final test or Ujian Nasional Berbasis Komputer (UNBK). (*)