Education
Local Government of Batu Teach the Blinds to Use Computer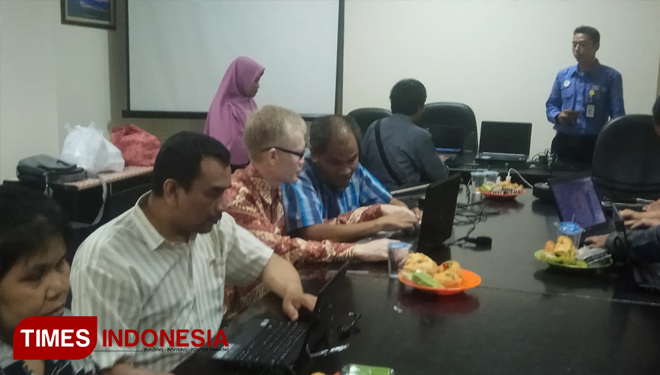 TIMESHONGKONG, BATU – The Social Service or the Dinas Sosial Batu along with the Indonesian Social Ministry teach the blinds of Batu how to use computer. This training was intended to make them to be able to compete in this digital world.
"Its their request, and we provide the facilities. They asked for massage and therapist training and also computer training to improve their skills," Titing Rarawulansari social service staff said.
The computer used was a special computer which has been modified for them. It equipped with a voice app which will enable them to know what they are doing.
Adi Gunawan was the lucky appointed instructor at the training. They had a huge enthusiasm during the training.
"We hope it could bring lots of benefit to our life, and help us to compete on this digital world," Suyanto the Head of Batu Blinds Association said. (*)