Education
The Students of SD Muhammadiyah Wringinanom Learn the Stage of Water Purifying Process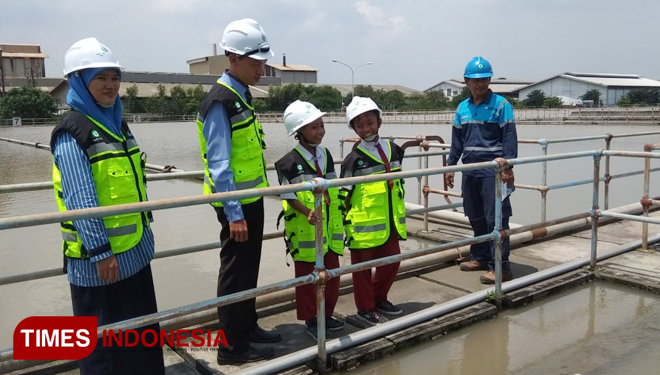 TIMESHONGKONG, GRESIK – The students of SD Muhammadiyah or Muhammadiyah elementary school Wringinanom Gresik, East Java learn the process to purify the water and tried it them self.
The official from PDAM Karangpilang, Surabaya, accompany the during the process on Sunday (8/4/2019). The students test the water with the equipment the official provided.
"Its in order to participate in the World's Water Day at 22 March and 22 April, we also asked our students to gather an essay and we made it in to a book, the book was about the environmental pollution especially about water," Miftakhul Muzdalifah, a teacher at the SD Muhammadiyah said.
The students were very enthusiastic about the study. The are very happy and enjoy their visit at the PDAM Karangpilang. This study was intended for them to know and be alert of the water.
SD Muhammadiyah Wringinanom has taught us how important is water for our life. Wouldn't it be nice if we don't need to purify our water and keep it stay fresh? Happy upcoming World's Water Day. (*)