Life Style
Charcoal Coffee by Mbah Semi, What's Special about It?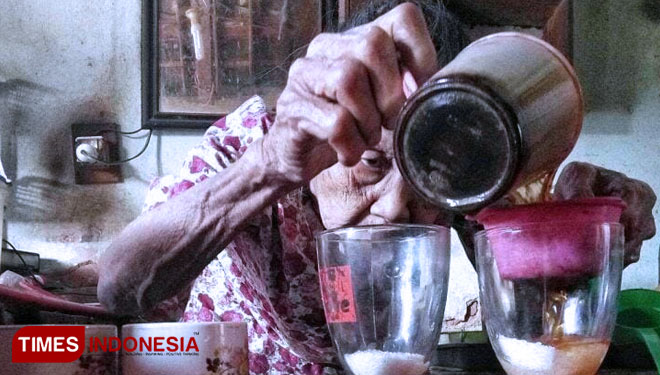 TIMESHONGKONG, PONOROGO – Charcoal coffee? Will it be the same like the charcoal coffee they had in Central Java? Uh oh, nope. This one is different. The charcoal coffee or the kopi arang Ponorogo is an original black coffee without charcoal in it. Mbah Semi only used the charcoal to boil it.
Located at Jalan Janoko, Pakunden, Ponorogo this coffee shop has lots of loyal customers. This 90 years old woman almost had her little shop stand up for 30 years.
She keeps the tradition of brewing coffee using the charcoal from time to time. She bought the coffee bean her self, process it traditionally and keep it in the jar by her self.
"I started this business at the age of 70 when my husband died. I keep the old tradition of brewing coffee using the charcoal, the taste would be different when I used modern stove," Mbah Semi said.
You gonna be surprised on how much money you will need for a glass of coffee. Yes, with only IDR 1,5 K u can get a strong authentic black coffee in front of you. Mbah Semi coffee shop Ponorogo will be open at 07.00 AM 08.00 PM daily. (*)