Life Style
Home Remedies for Smelly Underarms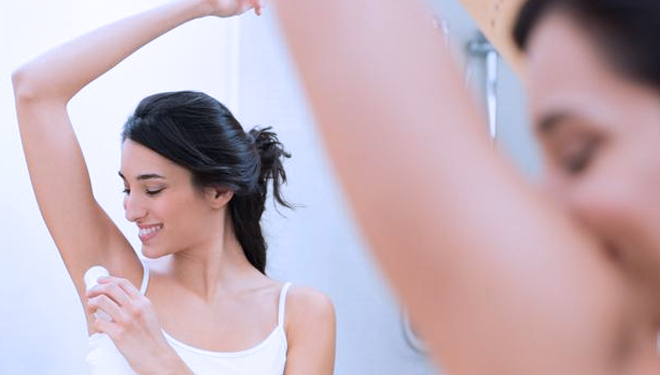 TIMESHONGKONG, JAKARTA – Smelly underarms can be humiliating for you and a major turn off for others. If you're are looking for natural alternatives to help keep you fresh and free from perspiration in easy and cost-effective ways, here are several tips you can try:
1. Lemon
The acidic properties of lemon help kill smell creating bacteria. Lemon is also known for changing the pH levels of the skin. Slice a lemon and rub it gently on your armpits, use it regularly before u go to bath.
2. Cornstarch
Mixing equal parts baking soda and cornstarch and applying the concoction to your underarms will eliminate wetness, kill bacteria, and ward off body odor. However, dont use it when you wear a dark shirt.
3. Baking soda
Baking soda is an effective remedy to cure underarm odor. Mix one tablespoon of baking soda with one tablespoon of lemon juice. Mix well and apply it on the armpits. Let it rest for 30 minutes. Rinse off with clean water.
4. Apple cider vinegar
Apple cider vinegar is considered as one of the best replacements for deodorant. The anti-bacterial properties fight off against the bacterial growth. Pour some apple cider vinegar in a bowl. Dip a cotton ball in it and wipe your underarms. This will reduce the pH of the skin, thereby eradicate the armpit odor. Apply it 30 minutes before you taking a bath.
5. Radish
Take one table spoon of radish juice essence and rub it on your armpits to neutralize armpit odor. It could help to manage the odor go away for 10 hours
6. Rose water
Rose water is a very soothing remedy to remove underarm odor. Apply some rose water under your arms which will deodorize the affected area.
7. Tomatoes
Crush about eight tomatoes and place them in a sieve to extract the juice. Add this juice to a bucket of water and bathe in it once a day. The antiseptic properties in tomatoes will stop odor-causing bacteria, shrink pores and reduce perspiration.
8. Crystal rock
Crystal rock is also suitable for removing underarm odor. Crystal rock, made from mineral salt, effectively blocks the sweat glands. It acts as a natural antiperspirant. Use it as a deodorant under your arms to reduce the amount of perspiration.
9. Coconut oil
Coconut oil is one natural remedy used to whiten your dark underarms. Regular usage of coconut oil with a little patience will not only lighten your underarms but also used as your natural deodorants. you could apply it directly on ur arm or mix it with some citric acid before using it. (*)