Life Style
Free Dining and Cooking Together with Chef Sarwanto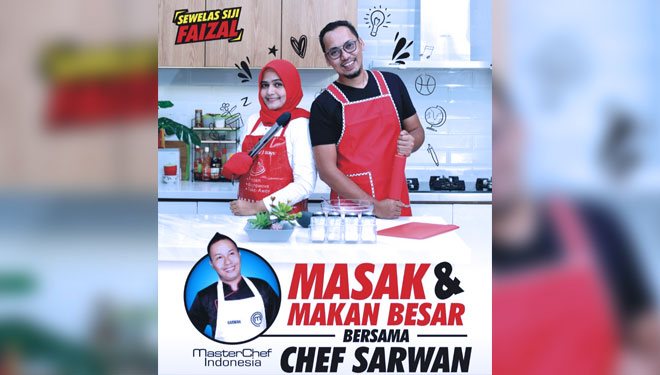 TIMESHONGKONG, MADIUN – See the cooking skill of Chef Sarwanto, one of the participants of the cooking competition, Master Chef Indonesia. He will be in the Charismatic City of Madiun on Saturday (13/4/2019). His special dishes could be enjoyed freely by the local residents.
"Not only the dishes made by Chef Sarwanto, but there will be 3,000 of free foods for the visitors," said Faizal Rachman, the event organizer of Makan and Masak Besar Bareng Chef Sarwanto (Dining and Cooking Together with Chef Sarwanto).
Faizal Rachman, one of the Legislative Candidates of Madiun from Partai Solidaritas Indonesia (PSI), invited the volunteers and the investigators of Sewelas Siji, as well as the local people to attend the free dining event. This event will be held in Jalan Abdurahman Saleh, Madiun, starting from 3 p.m. to 5 p.m. WIB (Indonesian Western Time).
The cooking attraction by Chef Sarwanto will be an exciting entertainment. The visitors may taste the dishes made by the chef. Besides, they may enjoy various street foods provided in the event. (*)