News
Get a Complete Indian Tribe Photoshoot at Kampung Cowboy Indian Blitar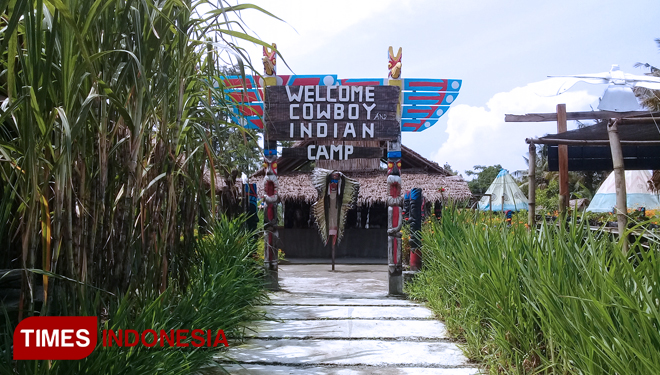 TIMESHONGKONG, BLITAR – Have you ever heard about Kampung Cowboy Indian Blitar? What? Cowboy in Indonesia? Indian? Are they insane? This is Indonesia not America.
Naaahhh.. it's not the way you think it is. Miftakhurrohman built this place so that people will be able to broaden their mind that there are also another unique culture beside Indonesian, as well to provide some selfie spots for the society.
Located at Modangan, Nglegok, Blitar, East Java, Kampung Cowboy Indian will pamper your eyes with enchanting colorful of knick knack from American Plains Indians Nations tribe.
"We provided the visitors with lots of selfie spots, and we also rent the Indian costume Indian tribal costume with an affordable cost, in every size," Miftakhurrohman said.
Kampung Cowboy Indian Blitar also take the local citizen to cooperated and work together to raise their economy by selling their farm products like pineapple, avocado, guava and star fruits. (*)