Travel
Agrotourism: Big Red Stawberry Farm Magetan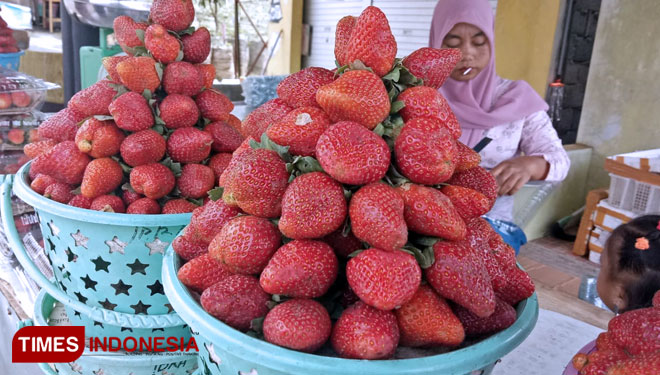 TIMESHONGKONG, MAGETAN – Are you still busy finding a perfect place to spend your weekend? Oh well, you might want to try this place, the big red strawberry farm at Magetan.
Located at Ngerong, Plaosan, Magetan, East Java, this farm is quiet accessible and strategic. You could reach it around 30 minutes from Telaga Sarangan.
You could buy the strawberries at the farm and picking and choosing it your self. Make sure you pick the big one.
"The strawberry in our farm is safe enough, we didn't use any pesticides during the plantation so you could eat it directly after you pick it out. Still, u better wash it first," Ellis, one of the shop owner said.
The Big Red Strawberry Farm Magetan will be crowded during the weekend, lots of tourist coming from any area. The enchanting Lawu Mountain also make the scenery look more amazing. (*)