News
Blueberry Guitar by I Wayan Tuges Bali Git Its Copy Right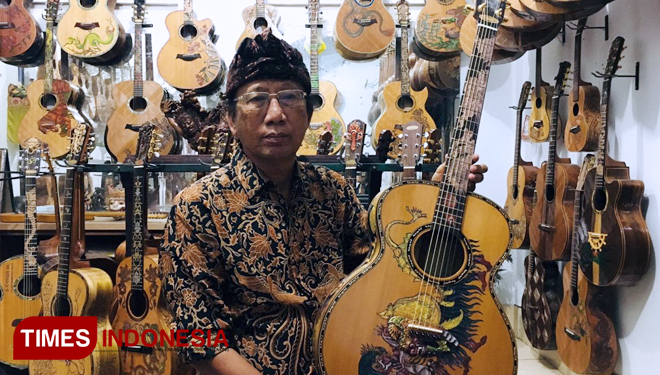 TIMESHONGKONG, DENPASAR – Blueberry Barong, a hand crafted guitar by I Wayan Tuges Bali has gotten its copyright certificate from the Indonesian Ministry of Law and Human Rights (Kemenkumham RI).
The Badan Ekonomi Kreatif (Bekraf) has a major role on the process to get the copy right.
"Mr. Tarigan came to me and asked whether or not I would like to make a copy right on my guitar, then I said, ehy wouldn't I? And the Bekraf kindly helped me out during the process, I feel so blessed for this," Tuges said.
Blueberry has been figured out by the world society especially the world class musicians. Walk of the Earth is one of many indie band who has been used Tuges guitar on their concert.
Still according to Tuges, he just shipped some guitars for foreign countries like America, Australia, and England.
The Blueberry Barong was one of many guitars that Tuges made. The Barong (panther like creature) and Rangda is a sacred character in Balinese beliefs which symbolized the good and the bad.
Through this copyright achievement, I Wayan Tuges was hoping that there will be more and more work of art such as Blueberry Barong that raise up and get more appreciation from the society and government. (*)