Travel
Wedang Cemue Magetan, Your Best Friend in the Rainy Season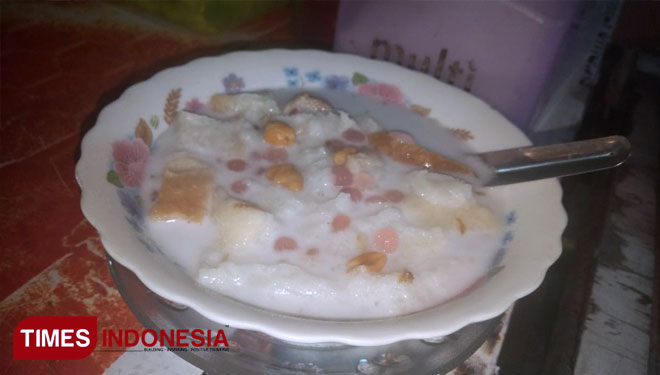 TIMESHONGKONG, JAKARTA – Rainy season aye? Time to find a thing that could warm up your body. Wedang Cemue Magetan could be one of your choice.
Wedang cemue is a typical drink (wedang) from Magetan. The unique ingredients mixed in it make this wedang using savory peanuts, soft bread, milk, pendants leaves, fried onion and ginger to warm sensation.
"All the ingredients except the bread, fried onion and the peanuts are boiled together. Then, all the rest are sprinkled on top of it," Tunggal Sugihantoro, the owner Wedang Cemue shop said.
There are lots of Wedang Cemuae shop in this city, however, if you would like to try Sugihantoro's recipe you could visit his shop at 'Warung Cemue Cemtung' Jalan Jalan Samudra Magetan.
You could get a set of Wedang Cemue only for IDR 4 K. Normally, Warung Cemue Cemtung Magetan could served around 100 bowl of wedang each day.(*)