News
Bule Catches Bandeng for His Curiousity on the Taste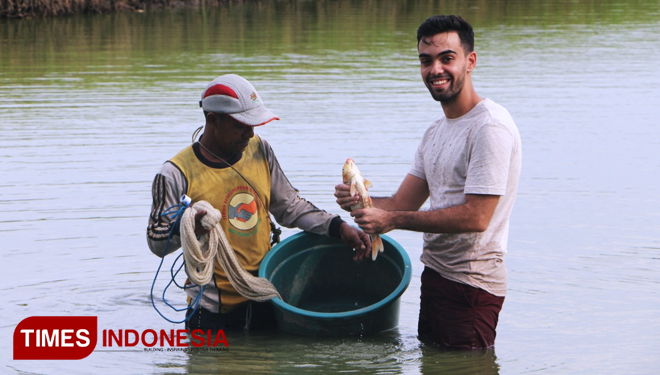 TIMESHONGKONG, GRESIK – Bule is a commonly used word in Indonesia to describe a foreigner, especially people of European descent. Joe Lopez, a French bule who was curious about the taste of bandeng fish or commonly known as milkfish at catcher it him self on a fish farm in Gresik.
Along with his friend Elda from Timor Leste, he came by to this city just to know the taste of bandeng. They even came early to the pond to help the farmers harvest the fish.
They were so confused on what to do since there was no tools supplied to harvest the fish like fishing rods. There were only fish nets which they don't understand how to use it.
"How am I suppose to use this, this is pretty unique," Joe said.
A farmer came to teach them on how tothrow the fish net properly. Though it a little difficult for the bule, they finally able to catch their own fish and went back to Surabaya with 10 kg of shrimps and milkfish or bandeng from Gresik in their bag. (*)