News
How Does Easter Party Conducted at the Novotel Bali Nusa Dua?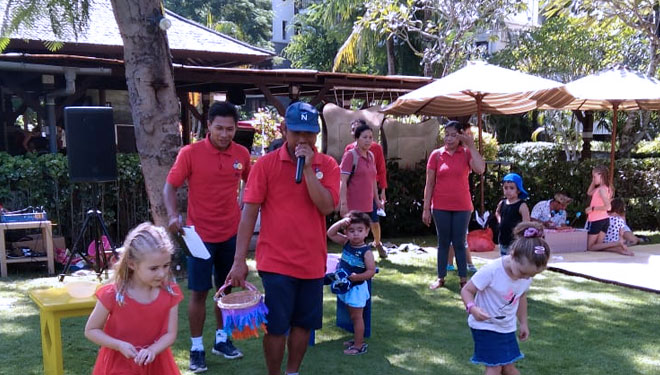 TIMESHONGKONG, DENPASAR – Novotel Bali Nusa Dua, Bali held lots of activities in order to celebrate the Easter at their hotel.
The hotel conducted lots of interesting activities like Family Egg Relay, Family Egg Hunt, Aqua Fit and Easter Pinata Challenge.
"We would like to celebrate this Easter with everyone and make their Easter time unforgettable," Stephanie Antolis Marketing Communications Novotel Bali Nusa Dua said.
Located in a strategic location, Novotel Bali Nusa Dua Hotel and Residences was equipped with a high security access. With a large pool and 5 floor building this Hotel presents you a beautiful greenish scenery with lots of bird and squirrels wandering around the hotel.
Accomodated with 169 Feluxe modern room and a suite comprehensive apartment, this hotel gives the customers a large balcony on each room and a free wifi for them to haves the internet.
Novotel Bali Nusa Dua will also pamper your kids with a large playground. It also has a huge meeting room which will be a perfect choice for your meeting. Interesting isn't it?