Sports
3 Athletes from Kenya Won the Mandiri Jogja Marathon 2019 Yogjakarta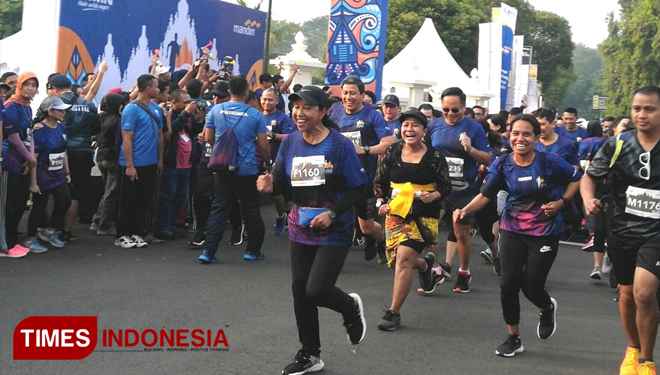 TIMESHONGKONG, YOGYAKARTA – Mandiri Jogja Marathon 2019 which was held on Sunday (28/4/2019) at Yogjakarta get so much attention from local to International athletes. At this occasion 3 athletes from Kenya manage to get all three first position at Marathon 42 km.
Stephen Mungathia Mugambi (24), led on the first position by 2 hours 25,48 minutes. Followed by Daniel Gecara dengan with 2 hours and 30,12 minutes. And on the third position Muindi Onesmua manage to finish with 2 hours 31,29 minutes.
Lots of politician and entrepreneur attending the marathon. The state minister, the governor of Yogjakarta, some police officer and lots of stakeholder which conduct this event run together leading the opening of the marathon.
''Its such a big event, the local and international athlete came for this even. This could be a good venue to introduce and raise our tourism side
And that the ticket was sold out in 3 days, wow, its remarkable, " Rini Soemarmo the State Minister said.
The Mandiri Jogja Marathon 2019 Yogjakarta which was started by 06.00 AM hold 4 class of run, the 5km, 10km, 21km, and 42km. Most if Indonesian joining the 5 km and 10 km class while the foreigners tend to choose the 21 km and 42 km. (*)