Travel
Spend Your Evening at Songa Adventure Probolinggo and Enjoy the Rafting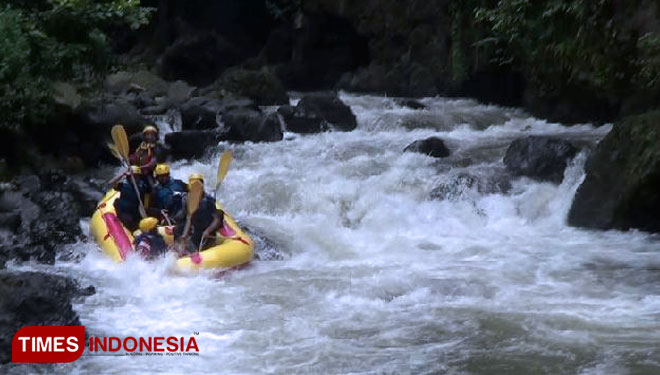 TIMESHONGKONG, JAKARTA – Do you like some adventure? Or something to challenge your nerve? What do you think about rafting? Yes, Songa Adventure Probolinggo presents you the songs rafting which will bring your nerve to the next level.
Located at Condong, Gading, Probolinggo, East Java Songa rafting will give a extreme sensation while spending your day on an inflatable boat. However, you need to work a little harder to get to this area before you on board.
The Pekalen river where the boat will be floated is not accessible by any vehicles and could only be accessed by walking. You will be taken with a pick up truck to the rest area and walk for 1 km away to the river. But don't worry, you will be given a beautiful scenery along the path to the river.
And once you jump in to the inflatable boat, all the exhausted feeling will be gone and turn in to scream. The heavy stream of the river will make give you a huge challenge. The rocks around the river will make it more interesting.
This place which has around 30 to 50 rapid streams could handle around 90 to 100 people in day though its Ramadhan. Lots of people came here to spend their time before the break fasting time.
"Its so fun, and has lots of rapid stream. Songa Adventure gives the best river adventure you could ever have. I really enjoy the rafting," Rosidi a visitor said at the Pekalen river Probolinggo. (*)