Travel
Neo Nasionalism Blitar Offers a new Concept of Souvenir's House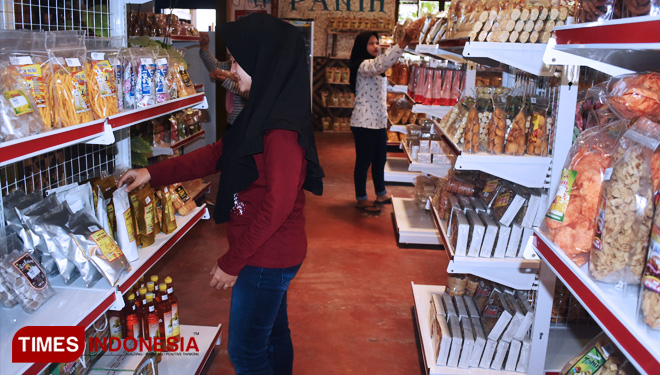 TIMESHONGKONG, BLITAR – Neo Nasionalism Blitar as a souvenirs shop offers their customers with a different concept of souvenir's house. They use the Joglo house, a big traditional Javanese house as their shop which make the customers feel more comfy being in their shop.
"This place has become a pioneer of one stop shopping souvenirs shop. We provide a good quality of souvenirs with affordable price. We also try to give the best service to them,"
Khubil Maal, Owner Blitar Neo Nasionalism souvenirs shop said.
Its equipped with around 10 bathroom for the customers and a huge parking lot. They also have some spare space which could accommodate 50-250 people at a time.
Most of the products were taken from the local micro small medium enterprises. They also offer a delivery services for those who shopping in big amount for Blitar area for free. A food court was also provided for those who are hungry.
The most interesting thing is that Neo Nasionalism Blitar also providee their customers with a cheap staying package for those who travel in a long journey for only IDR 25 K. You will get a comfy bed and a mealbox for IDR 15 K. Or you could choose to rent their rest area for IDR 20 K including a mealbox. (*)