Life Style
SEC Open Music School for All Genre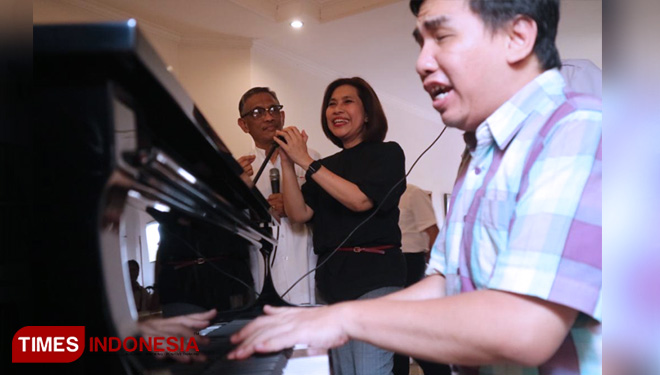 TIMESHONGKONG, SURABAYA – Surabaya Entertainers Club or SEC opening a new music school for all genre at Pucang Anom Timur Surabaya, Wednesday (22/5/2019). Everyone who apply at school could their own music genre and SEC will follow their wishes.
"There will be a chance that keroncong and langgan or traditional song of Java will be included on the genre. We provide a professional teachers who are an expert on their field. The best way to learn is by practice, and we have lots of practitioners for yet. Yet with a theory of course," Indah Kurnia, a coach at Surabaya Entertainment Club (SEC) said.
Today this school has already had around 30 students. They will be certified after finishing their school AT SEC. Their skill will be sharper and enlarged.
Meanwhile dr Ario Djatmiko the Director of dr Mik'n the Blues Project said that the society must to start to put music as not only entertainment but one venue to teach their family of harmony. Because it's not only about technique but also taste.
"Music is not only for musician. But for all people. Music could be used as a tools of education. They will learn better by music," dr Ario which will coaching blues genre at SEC music school Surabaya added. (*)