Education
The Students of SMK YKP Magetan Get Two Awards in China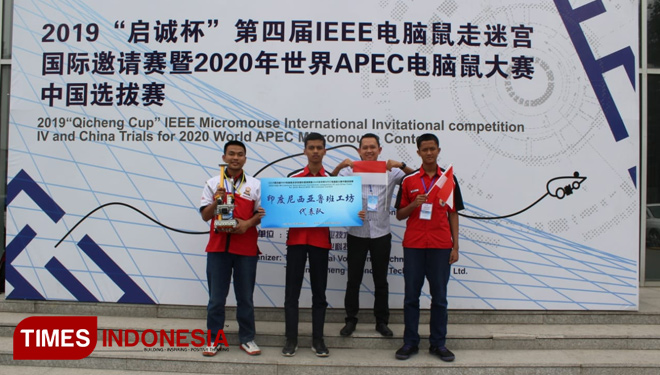 TIMESHONGKONG, MAGETAN – Muhammad Maulana a students of SMK YPK Magetan gets become a nominee of Outstanding Progress Award and Innovation Design Award when he participated in the Micromouse International Invitational Competition and China trial for 2020 World APEC Micromouse Contest at Tianjin China on May 8, 2019.
"This boy has a great spirit and high in motivation. It makes him get 2 awards at a time. And we are so proud of him," Sri Wahyuningsih the vice of Student Affair of SMK YPK Magetan said.
Still according to Sri Maulana is such a tough student which will never give up and keep innovating on his field. He is also talented and always be creative in founding a new thing.
This XI grade student had never expect that he could get two awards at a time. He even being pessimist before the competition started. He was so worried since most of the countries attending the competition has their one specialty and uniqueness in coding.
Meanwhile, the competition was not only attended by Indonesia which sent the students of SMK YPK Magetan, but also from another countries. Japan, Pakistan, Thailand, Cambodia, and China also participated in the Micromouse International Invitational Competition and China trial for 2020 World APEC Micromouse Contest. (*)