News
Enjoy Special Offers of HARRIS Hotel Tuban Bali for Lebaran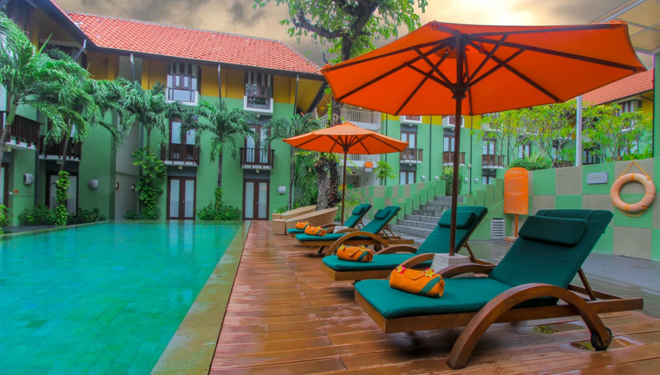 TIMESHONGKONG, TUBAN – Lebaran or Eid al-Fitr is an important religious holiday celebrated by Moslems worldwide that marks the end of Ramadhan. It has become a perfect time for Indonesian to gather with their family and spend more time with them. HARRIS Hotel Tuban Bali offers their customers with special Celebrate Lebaran Moment Package for everyone who would love to spend their precious time with their family.
The customers could get an exclusive room for IDR 1.1 M per night including the breakfast and Balinese Massage for two. This offers only available on June 3 to June 9, 2019. They will also be given 10% discount for every food and beverage they get on HARRIS Cafe and also 10% discount to join the Circus Water Park.
"We will also escort the customers with our hotel cars to Lippo Mall Kuta and Park 23 Mall. Surely it will make your holiday become more interesting and fun, also with all the 10% discount after you becoming the My TAUZIA Privilege member," Elrawati Director of Sales & Marketing said.
HARRIS Rooms and Suites which is equipped with 149 rooms is very accessible since its located next to the I Gusti Ngurah Rai airport. It also has afree wifi and airport shuttle, and an easy access to the pool and fitness center.
For further information you could dial HARRIS Hotel Tuban Bali number on +62361 – 936 5255, or by WhatsApp on +62858 0000 3331 through their email at reservation-harris-tuban@tauzia.com. (*)