Life Style
How Does Hawai Waterpark-MNP Look on the Last Day of Eid al-Fitr Holiday?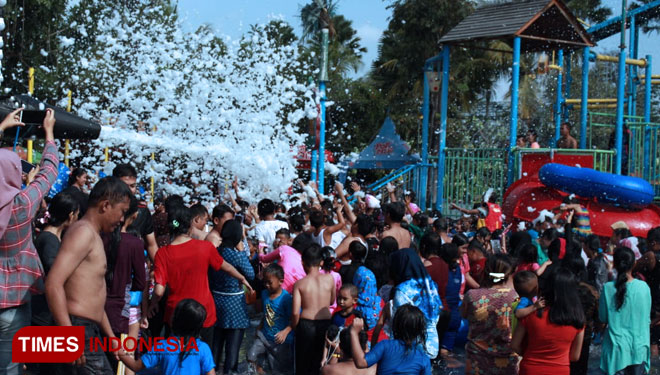 TIMESHONGKONG, MALANG – Hawai Waterpark-MNP got a surge of visitor on the last two days. They welcome around 4000-4500 for the last two days of Eid al-Fitr holiday. This is the paid holiday for the employee just like when all the Christian on their Christmas.
"I gotta go back to work to Jakarta by Monday, but the kids wanted to visit this place first before we go back. So, here we are. And the place is awesome, the tsunami is gigantic and wonderful. It is so worth to visit," Hendra P, a tourist from Bogor said.
Beside the tsunami wave, the jet coaster has also become the main attraction for the visitors. There was a long line waiting for their turn to ride it. This Waterpark entertained all their visitors starting from the kids to the older.
Lots of out town visitors came to visit this waterpark. Some tourists from Bandung, Bogor, and Central Java managed to spend their holiday at this park before they back to their town.
It is estimated that the visitors will still be crowded by the next few days since the school holidays hasn't over yet. Hawai Waterpark-MNP Malang will surely pamper their visitors with lots of amazing and fun attraction. (*)