Life Style
Nasi Grombyang, the Authentic Culinary from Pemalang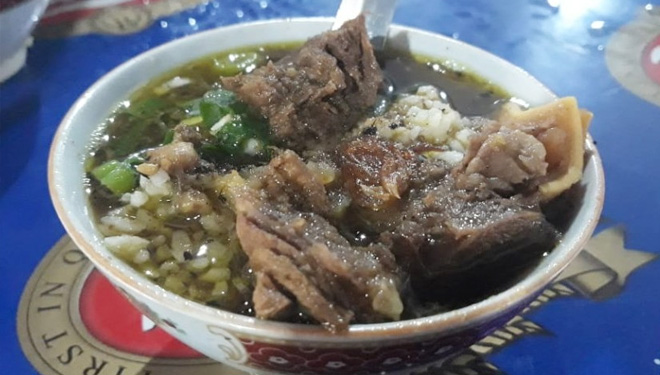 TIMESHONGKONG, JAKARTA – Pemalang, Central Java, has an authentic culinary called Nasi Grombyang. This menu is made of beef and gravy.
However, this menu could confuse you because this menu looks like rawon (Indonesian beef black soup) but the gravy has a slight yellowish color.
Nasi Grombyang has the same ingredients as rawon, such as tauco (yellow soybeans) and kluwak.
This menu is served in a small bowl (with the diameter of 15 cm). The appearance looks like soto, but without bean sprouts and vermicelli. The black gravy is full to the brim, and it has savory, sweet taste.
The beef is in the center, topped with onion leaves and fried onions.
Nasi Grombyang could be enjoyed with shrimp crackers or Emping Belinjo. Enjoy this delicious menu when you are visiting Pemalang, Central Java. (*)