Life Style
The Trans Resort Bali Nominated as the Number-One Resort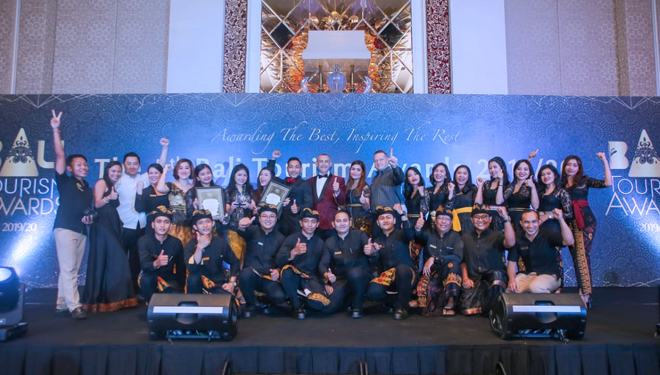 TIMESHONGKONG, DENPASAR – A good news come from The Trans Resort Bali which has been nominated as the "Best Resort in Bali" by Bali Tourism Awards 2019/2020 on the last 27th May 2019.
Competing against the international hotels, such as Royal Tulip Springhill Resort Jimbaran and Courtyard by Marriot Bali Seminyak, The Trans Resort Bali has been proven to be the number-one accommodation for the tourists in Bali.
Bali Tourism Awards was established by ITTA Foundation (Indonesia Travel and Tourism Awards Foundation) in 2015. The aims of this prestigious awards are to appreciate the hotels, resorts, and travel companies that has managed to contribute to the tourism development in Indonesia, especially in Bali.
There are more than 90 hotels and resorts participating in 32 categories, such as the category of Bali Leading Cruise Operator that is granted to Bali Hai Cruise, Waka Cruise, and Scoot Fast Cruise. Moreover, another category is Bali Leading Resort in Nusa Dua that is granted to The Laguna, A Luxury Collection Resort & Spa, The Apurva Kempinski Bali, and Nusa Dua Beach Hotel & Spa.
Bali Tourism Awards was scored from the result of online polling via social media and the independent judge panel from Binus Business School.
This is the 5th award with 32 categories. The total online votes have reached up to more than 40,000 votes from Indonesia, Australia, Asia Pacific, India, Europe, and America.
The Trans Resort Bali was established in December 2014. It is the second most luxurious hotel from CT Corp after The Trans Luxury Hotel Bandung – the reputable hotel in Indonesia with great service with the vision to be the nation's pride.
The Trans Resort Bali is granted an award of "Bali Leading Resort of the Year". In the future, The Trans Resort Bali will be nominated as the most famous 5-star resort in Seminyak. This is the first independent hotel with exclusive service as the world-class resort.
The team of The Trans Resort Bali has a commitment to consistently give the best service, provide the 5-star facilities, and give the most unforgettable experience to the guests in The Trans Resort Bali. (*)