Economy
The NTB Together with Google Gapura Digital Held Digital Marketing Training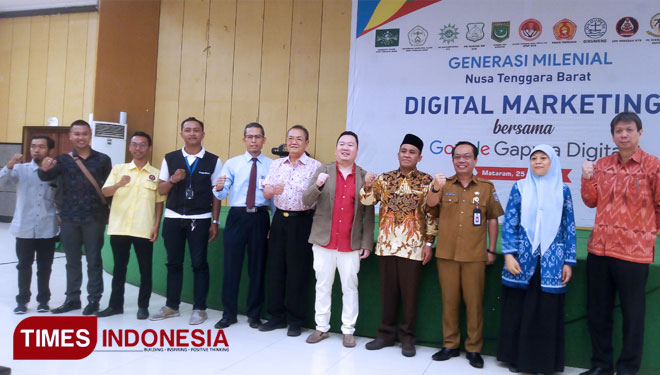 TIMESHONGKONG, MATARAM – The NTB's millenials together with Google Gapura Digital (Google My Business) held the Digital Marketing Training at the Islamic Center Hall, Mataram, NTB on Tuesday (23/6/2019).
"We hope that all the dmall and medium enterprises could get some benefit from this training, and able to apply it on their industry," 1st assistant of Bidang Pemerintahan dan Kesejahteraan Rakyat Mataram Lalu Martawang said on behalf of the Vice Mayor of Mataram.
Still according to him, this training was to support the government will to make the country became a country with the best digital economy in the South East Asia. And to make it happen, its begun from the small medium enterprises first. Then stepping to the bigger enterprises when they get steady.
Mataram has gotten significant increases on economy by the digital marketing recently. And this event was aimed to help them to be more steady and keep them on the business track especially on the industry 4.0 era.
The Digital Marketing Training held by the NTB's millenials together with Google Gapura Digital (Google My Business) will surely shows a new chance for the small medium enterprises to spread their wings and maintain their business.(*)