Economy
The Cocoa of Kampung Coklat Goes International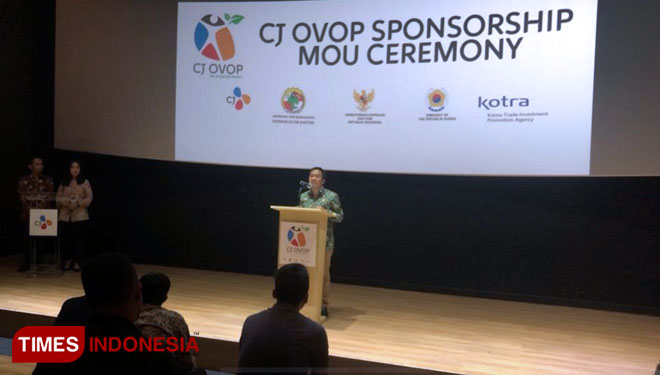 TIMESHONGKONG, BLITAR – Kampung Coklat Blitar has spread their wings by sending their products to a South Korean company. The MoU was signed at the CGV FX Sudirman Jakarta through KSU Guyub Santoso with CJ Indonesia, on Thursday (27/06/2019).
This MoU was a follow up to the bilateral cooperation between Indonesia and South Korea by the Korea Trade-Investment Promotion Agency (KOTRA). CJ Indonesia is a Korean company which run the CGV and Tous Les Jours.
This time, they intended to make the cocoa of Kampung Coklat to be their basic ingredients for the Tous Les Jours products. This will be a good start for Kampung Coklat to participate in the global market.
"We hope that this cooperation could give some benefits to both side, as well to strengthen the relationship between two country, Indonesia and South Korea," Akhsin Al Fata the Operational Director of Kampung Coklat said.
On the occasion, all the audience was given a chance to taste the Tous les Jours product which use the Kampung Coklat Blitar cocoa. This surely one good stepping stone for Kampung Coklat to spread their wings more on the global market.(*)