Education
FT UB Created Api Siwa to detect the Polution as Well to Filter the Air from It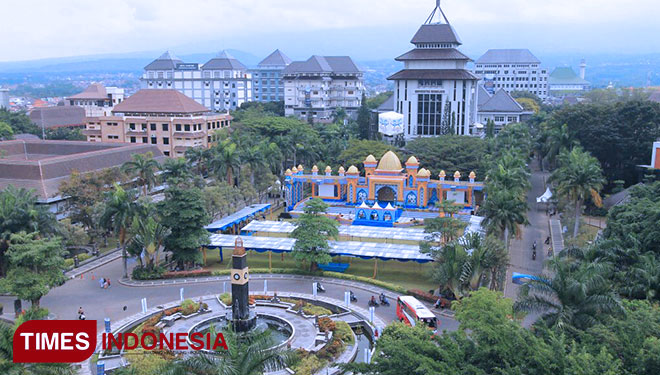 TIMESHONGKONG, MALANG – The Students of Fakultas Teknik Universitas Brawijaya (FT UB) or the Faculty of Tech Brawijaya University Malang, East Java created Air Pollution Information System Integrated with Air Filtering, Internet of Things, and Renewable Energy or namely known as API SIWA.
I Wayan Angga Jayadiyuda (FT 2016), Muhammad Khuzain (FT 2016), Hafidh Hidayat (FT 2016), Naila El Arisie (FT 2016), and Allysa Apsarini Shahfah(FILKOM 2016) are the creator of this device.
"API-SIWA use the combination of zeolite or CO2 absorbent to check the environmental condition. If the carbon dioxide beyong the 600 ppm then the relay will be automatically switched on to filter the air," I Wayan Angga Jayadiyuda, the student of FT UB said.
Still according to him, the fan will suck all the carbon dioxide and blow back the oxygen. This gadget will also give you some information on the bad effect of taking too much carbon dioxide while you breath.
This team has managed to get silver medal on Japan Design, Idea, and Invention Expo 2019, on 15-17 June at the Tokyo Bay Ariake Hotel, Japan with the invention of Api Siwa. Its surely has become one further achievement for Universitas Brawijaya or Brawijaya University especially FT UB to get this award.(*)