News
Probolinggo Planted more Mangroves on Their Beaches to Prevent the Ecosystem Destruction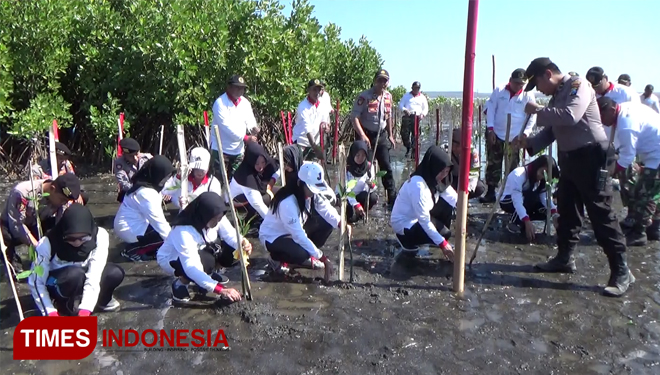 TIMESHONGKONG, PROBOLINGGO – The government has ordered to plants some mangroves to prevent the ecosystem destruction lately. As well as what happened in Probolinggo, the local government together with some local communities replanting the beaches with some mangroves.
Pantai Bahak or the Bahak Beach Probolinggo became one of its area that get the need to be conserved. There are 12 other provinces in Indonesia other than East java that gets the treatment.
There are around 60.000 mangroves which will be spread around this 12 provinces. Aceh, East Java, Bali, Cenytral Kalimnatan, and North Sulawesi will also get their turn.
Meanwhile, there are also 700 mango trees, 600 avocado trees, and 700 guava trees that had been prepared by the local forest conservation center (BPDASHL) that ready to be planted around the area.
"The government plants more mangroves on the beaches as an effort to prevent some more destruction to the marine ecosystem which caused by the weather change or human error," the Head of BPDASHL Probolinggo Brantas Sampean, Supriyono, said on Tuesday (9/7/2019). (*)