Life Style
Prepare Your Self for The Super Spicy Ayam Geprek Kraksaan will Make You Cry Once You Bite it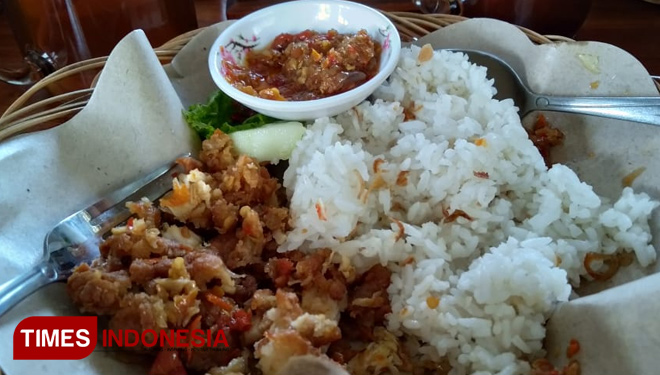 TIMESHONGKONG, PROBOLINGGO – Ayam Geprek or smashed fried chicken with a spicy sauce has become a food trend lately. The Ayam Greprek Kraksaan which located in Alun-Alun Kraksaan Probolinggo will surely your guts ti taste the spicy food.
Lots of food shop and restaurant try to served the best of their creation of smashed fried chicken. Yet, this small shop has their own way of making the sauce. The spicy and tasty chili sauce as the side dishes makes lots of people come back to try this food again and again.
"There is no different on how to cook the chicken, the spicy and tasty sauce that makes it special. This is the key of a good food," Habi Sutoko, the owner of the Ayam Geprek Shop said.
Moreover, according to him he only need to steam the chicken for 10 minutes. Then he will dip it in the beater which made of egg, salt, pepper, and 1 tbsp of flour. Finally he will roll them on a mixture of flour and baking powder and fry it.
For the sauce, he will saute all the ingredient for a while and added some salt and sugar in it. He also said that the Ayam Geprek (smashed fried chicken) shop in Alun-Alun Kraksaan Probolinggo could get him around IDR 10 M to IDR 15 M profit each month. What an interesting business right?