Education
The Remarkable Ratoh Jaroe Dance at the PIONIR IX 2019 of UIN Malang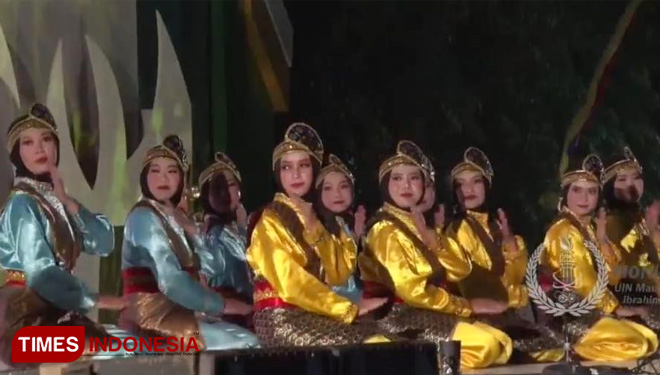 TIMESHONGKONG, MALANG – The opening ceremony of Pekan Ilmiah Olahraga Seni dan Riset IX 2019 (PIONIR IX 2019) or the sports arts and research week was enliven by the Ratoh Jaroe Dance. This event was held at the main field of UIN Maulana Malik Ibrahim (UIN Malang) on Monday (15/7/2019).
The dance which was performed by the Srikandi dancer of the Faculty of Humanity UIN Malang managed to gain hundreds of attentions. There were around 10 dancer performing the dance on the stage with their colorful costumes.
"This is a hig event, I'm so proud and happy to be able to dance on this stage. This dance is one of our way to preserve the culture," Rosalina Tsalis Rahayuningtyas, one of the dancer said.
Still according to her, Ratoh Jaroe is one of exotic Acehnese dance which is very difficult to handle. It needs the a harmonious movements to perform a good dance.
Meanwhile, there will be around 3000 college students from dozens universities in Indonesia which will show their skills and talents on the PIONIR IX 2019 UIN Malang. They all were welcomed by the Ratoh Jaroe Dance as well to lighten up their spirit in dealing with the event.