Travel
Get an Exotic Taste of Royal Japanese Food at the Imari Restaurant JW Marriott Hotel Surabaya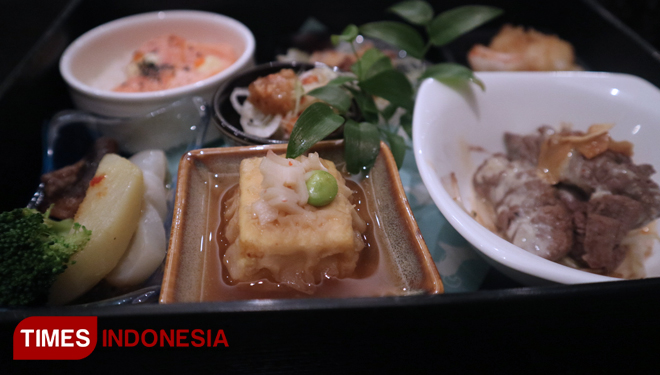 TIMESHONGKONG, SURABAYA – JW Marriott Hotel Surabaya presents you an exotic and authentic taste of royal Japanese food. You could get these exotic foods at the Imari Restaurant, a restaurant of the Hotel.
There are almost 20 menus presented on the restaurant. Some main course like Gyuniku Salada and Tofu-an to the beverages like Shake Zanmaii and Shake Kushiyaki and some dessert like Kabocha Mousse eilk be presented to you by Chef Takashi.
"For meat lover, we have the Omi Hime Wagyu. It's the most expensive meat in the world where you could have it for IDR 3 M/kg. This menu is a must to serve food at the Royal banquet," Chef Takashi said on Saturday (3/8/2019).
In addition, there are three sauces prepared as to accompany this fancy food. Oroshi Sauce, Shoga Tere Sauce and Shijimi Miso Sauce are the perfect sauce to be served with.
You could also enjoy some live cooking attraction at their Imari Bar while enjoying your dinner. The Imari Restaurant JW Marriott Hotel Surabaya had received the Best Restaurant of The Year award for its fancy taste and service. (*)